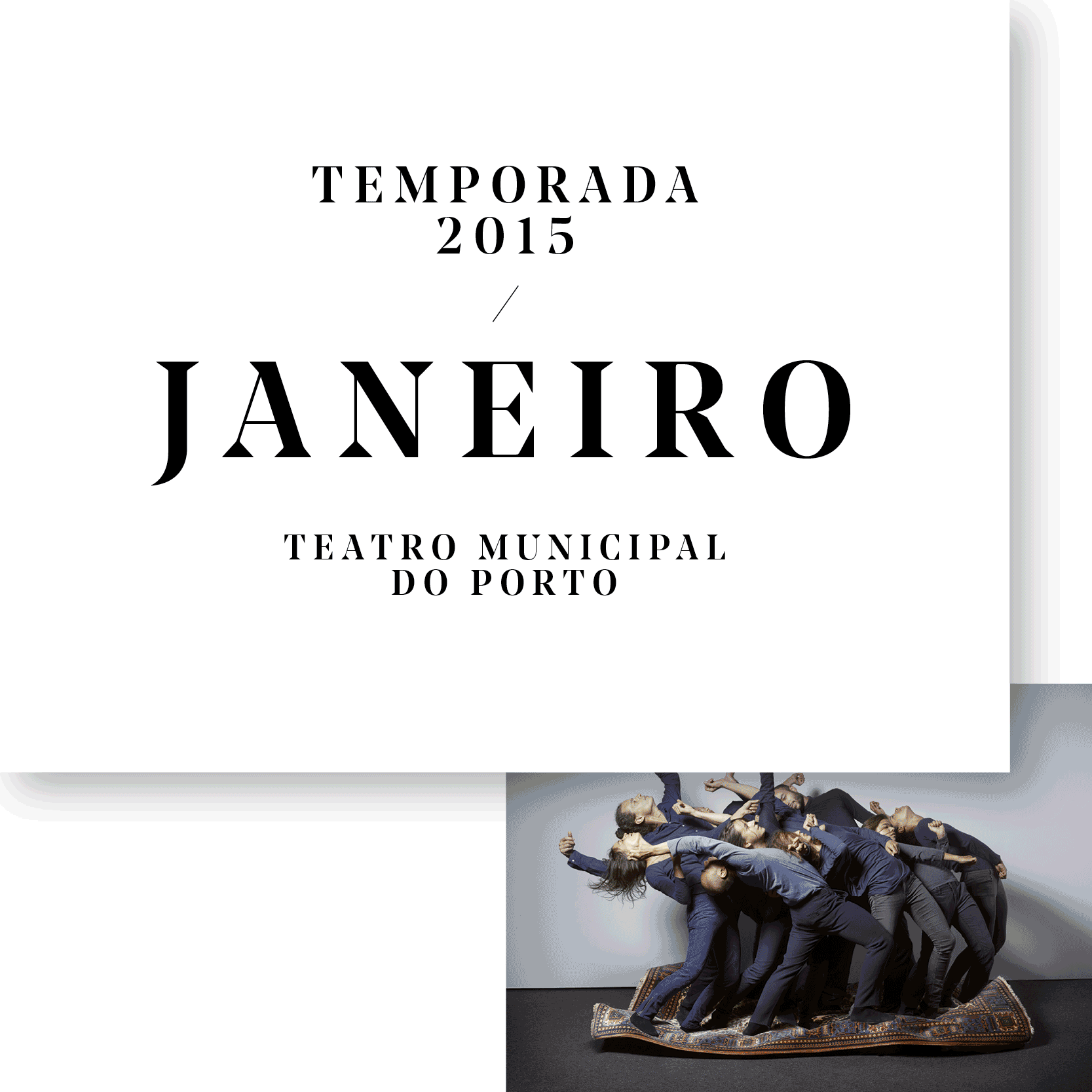 Teatro Municipal do Porto
–
The new Porto City Theatre (Teatro Municipal do Porto) reopened January 2015, with a new visual identity designed by White Studio.
Keeping in mind that the theatre had a long history with the city and its citizens, we approached the visual identity using a very classical type that would somehow illustrate this. It is also a theatre that approaches its cultural mission in the city with a contemporary attitude throughout its program. It is not one dimensional, it is a complex and layered cultural project that we wanted to represent graphically through colorful shapes and sheets of information piled on top of each other, over a classic and historical base.
Using references to printing and trim marks, we see the posters as layers. Sheets of paper overlapping and mixing together in one slightly surreal layout. 
The result is a mix of classic typography with layers and layers of sheets that assume various colours. We have multiple layers of posters inside one single frame, creating a complex system of shades. The strong and classic typographic system allows us to calm down the layout and give it a solid structure that is maintained troughout the various communication materials.
These are some of the posters that resulted from the new visual identity.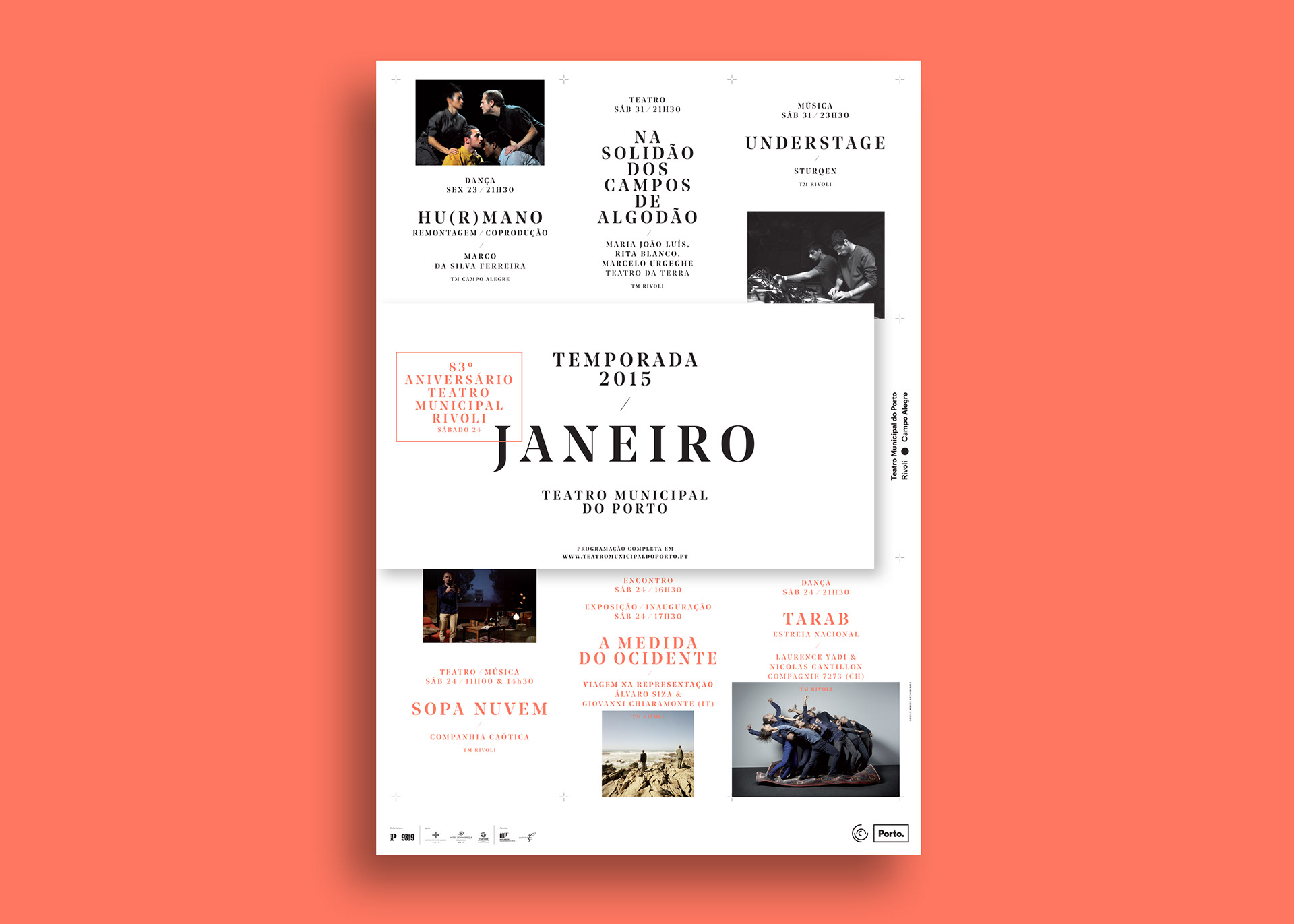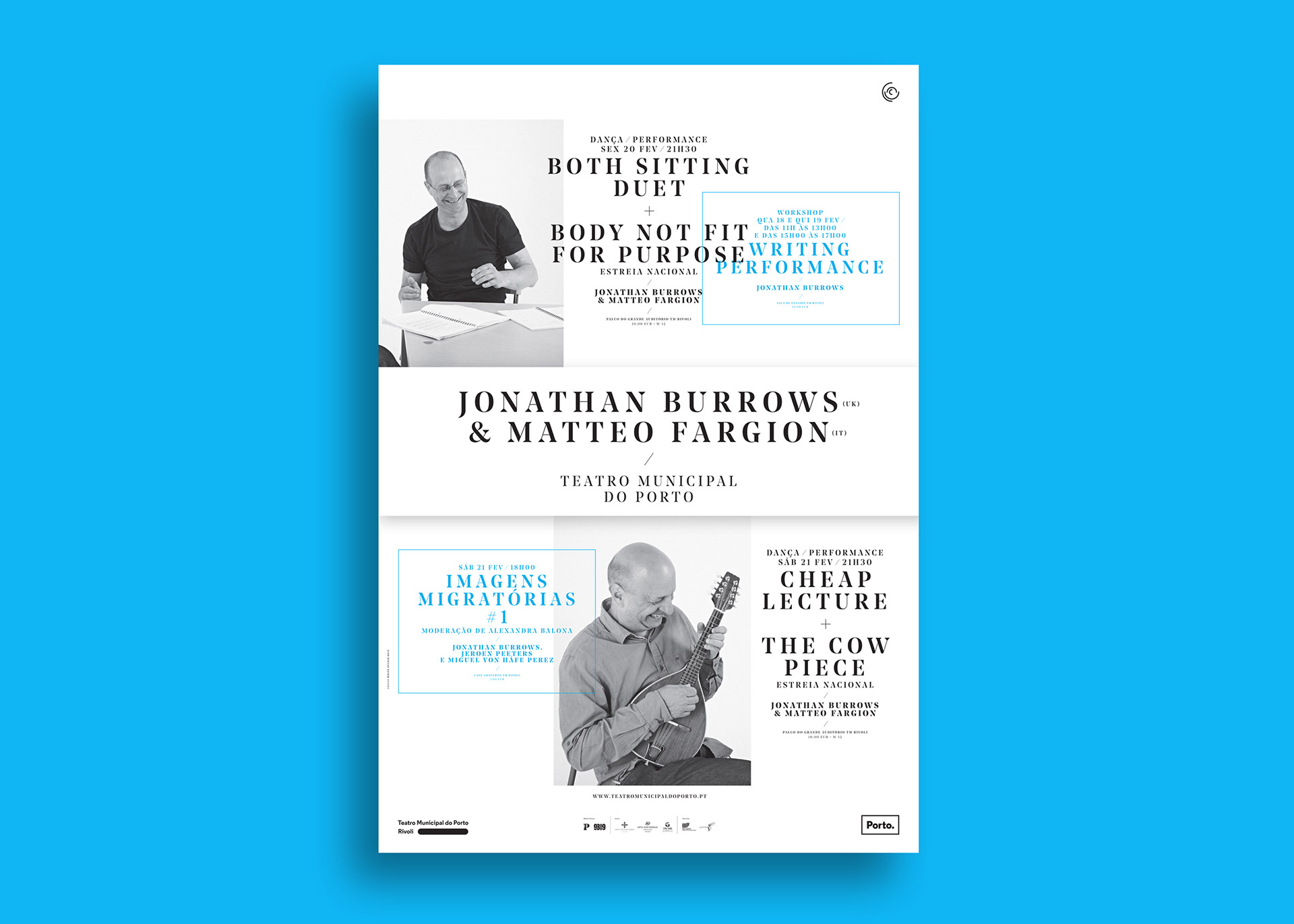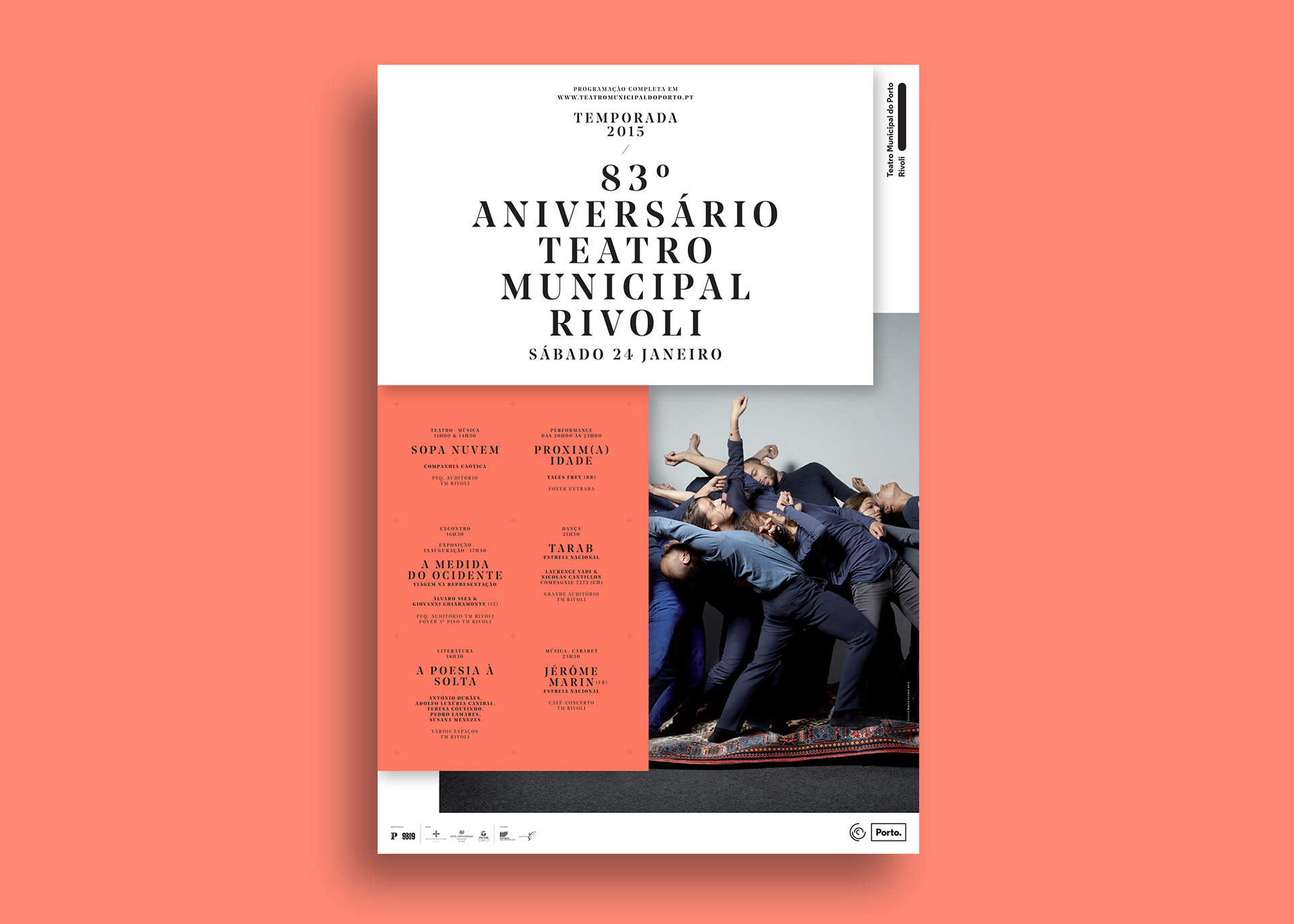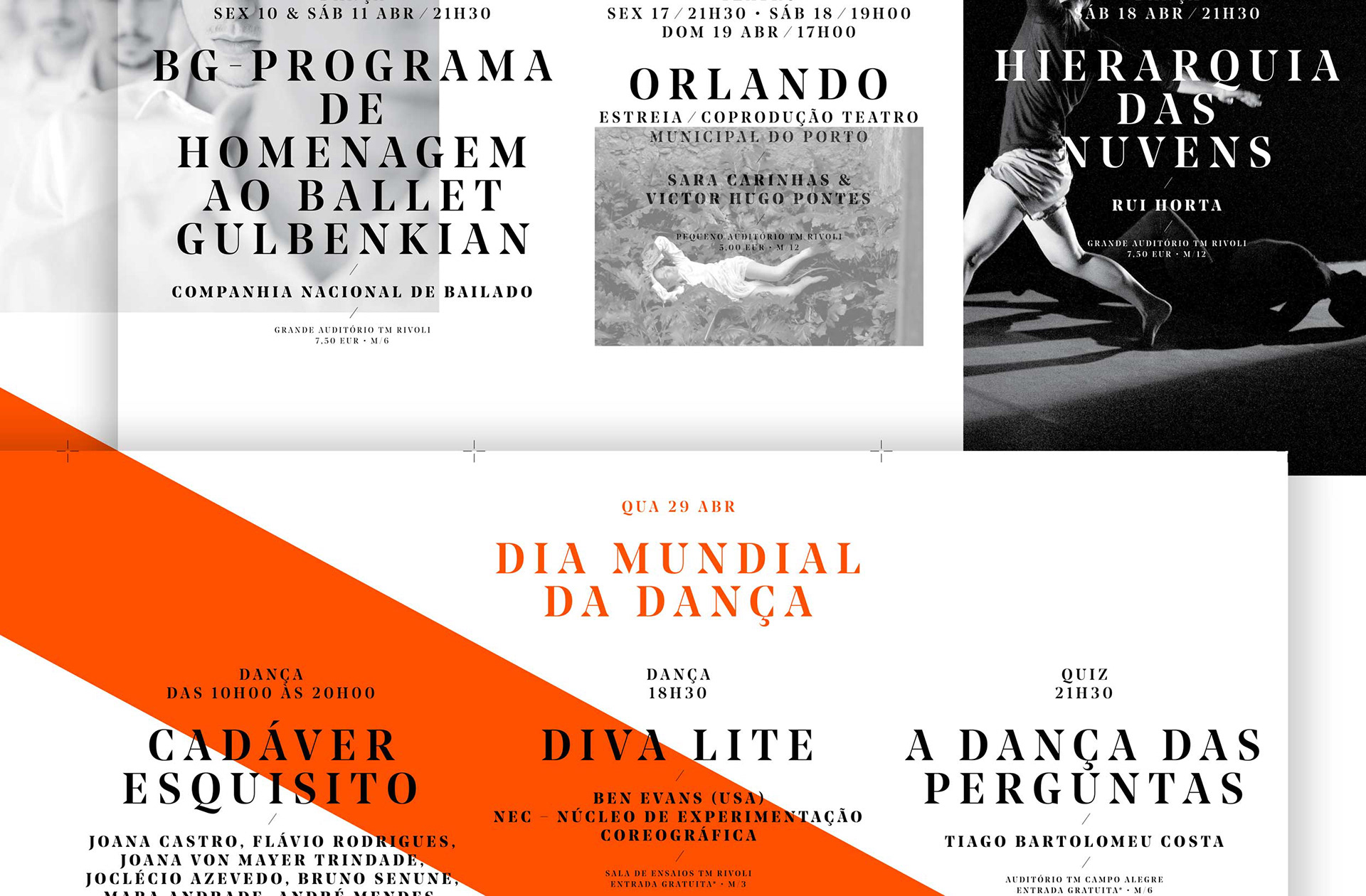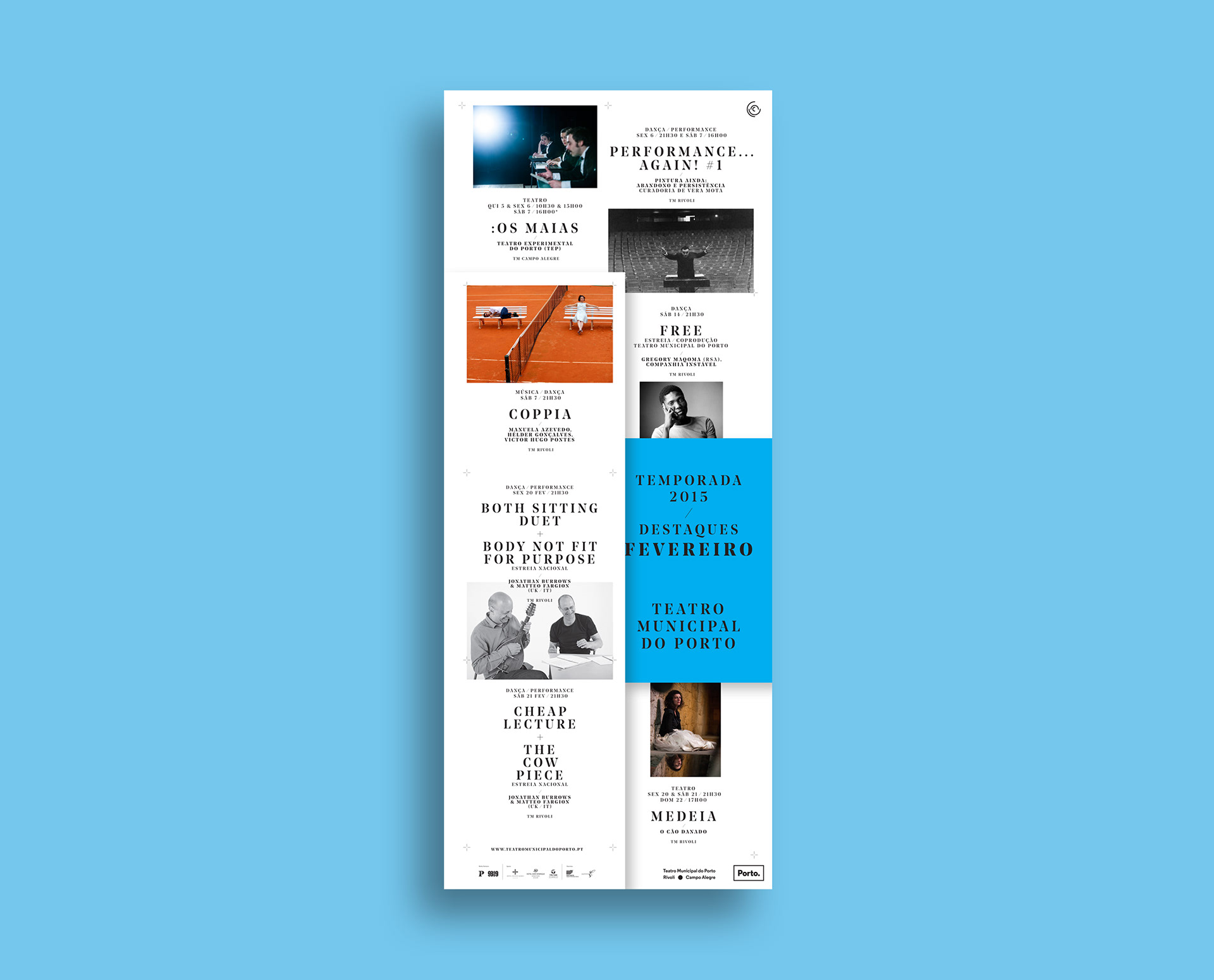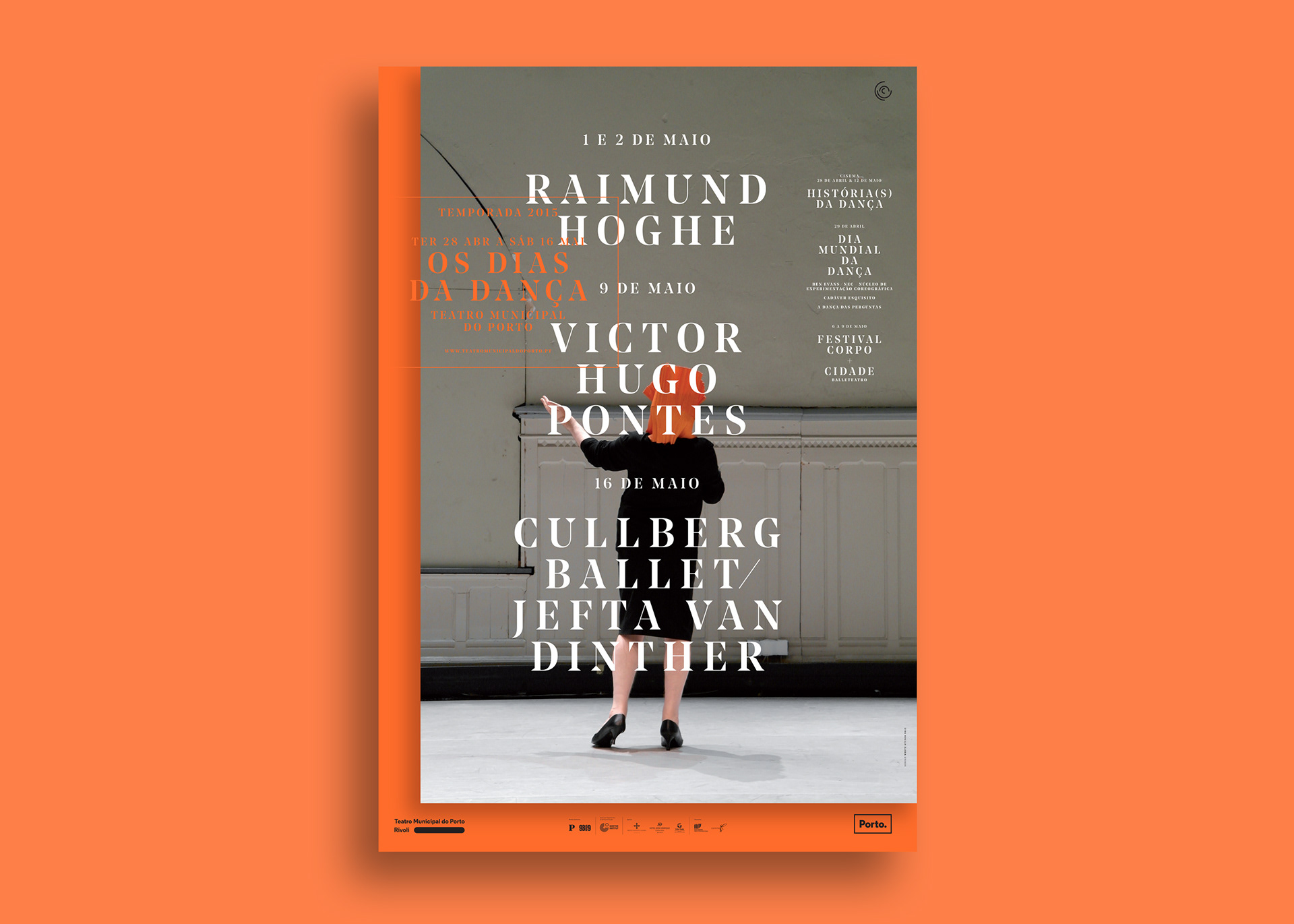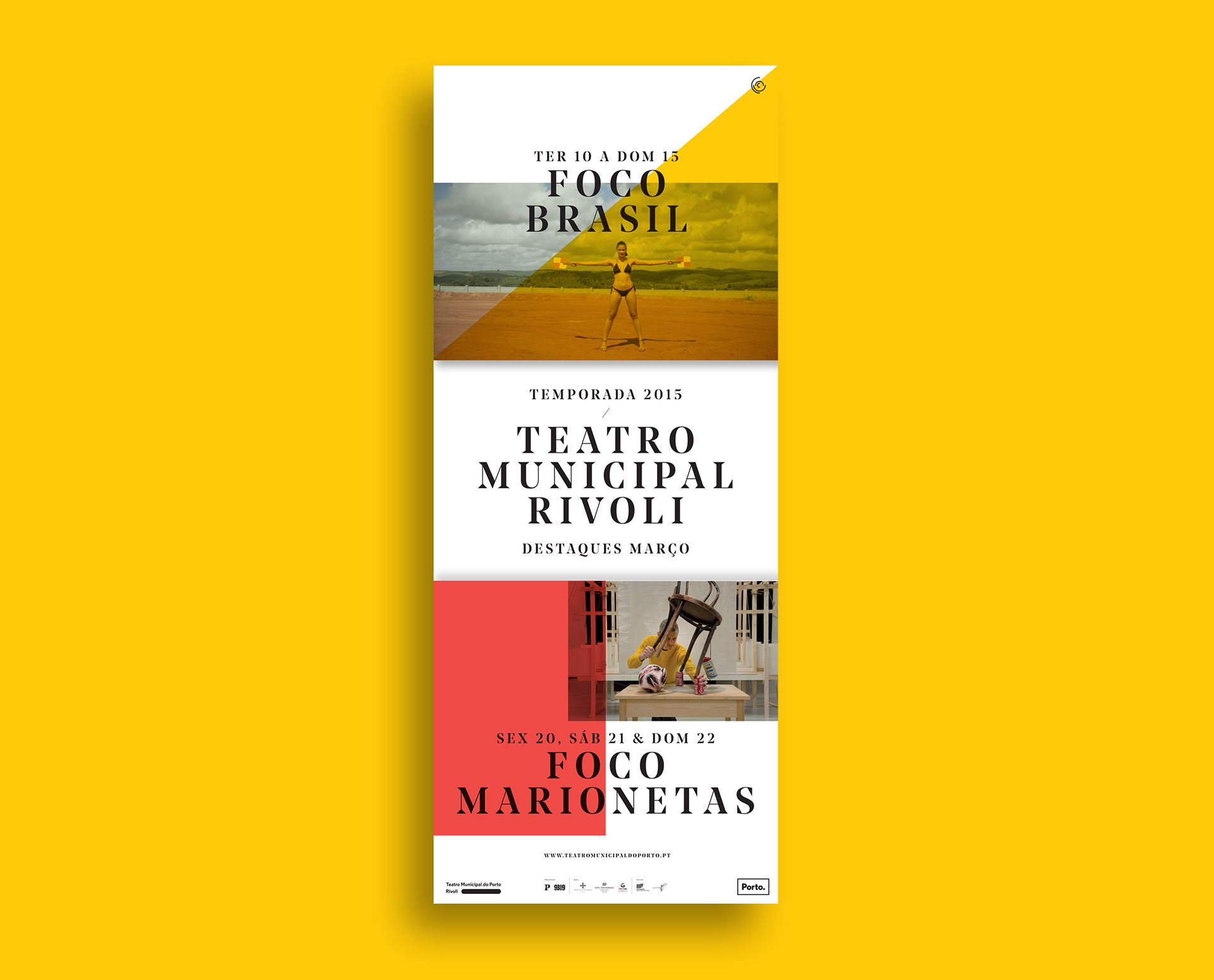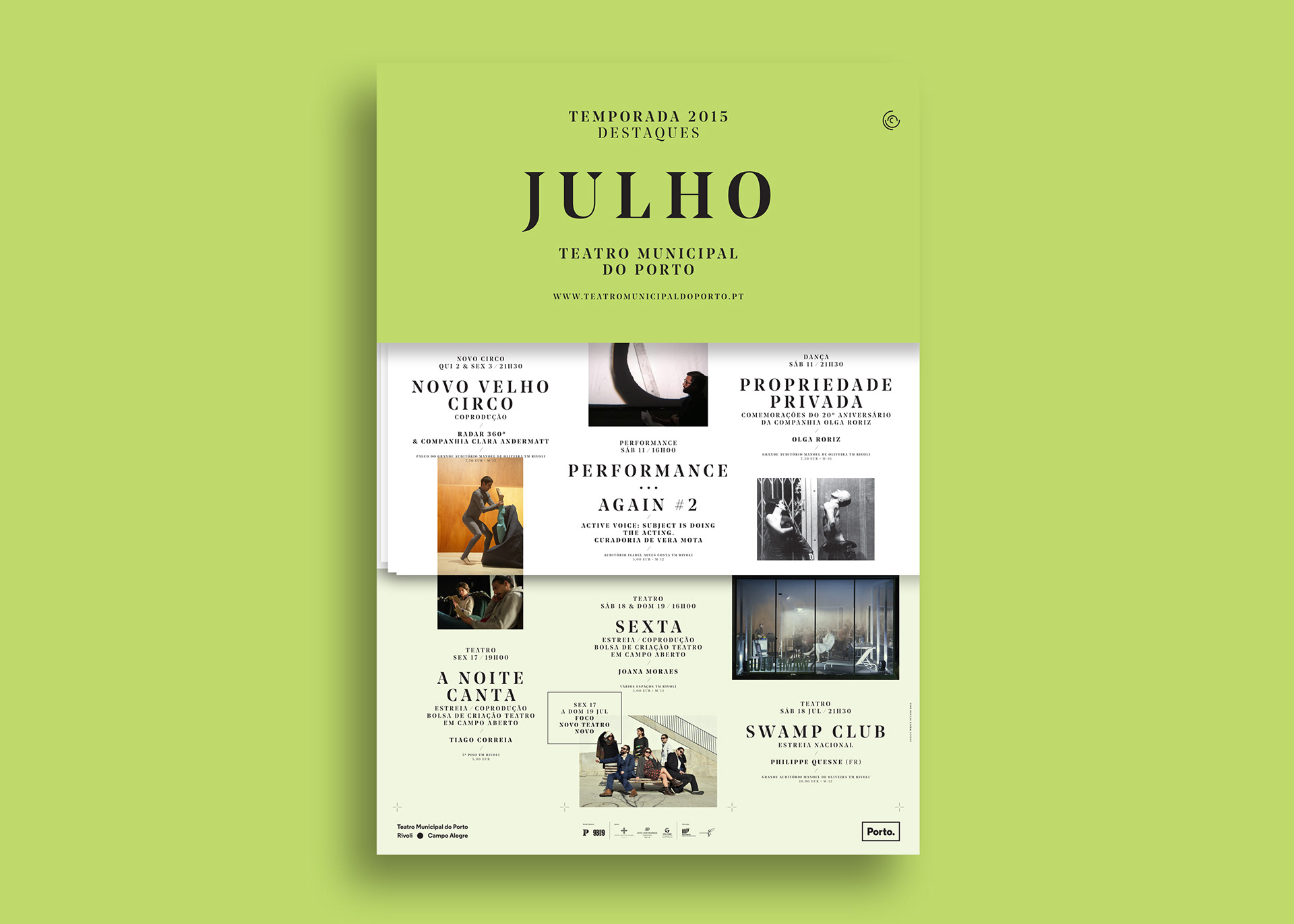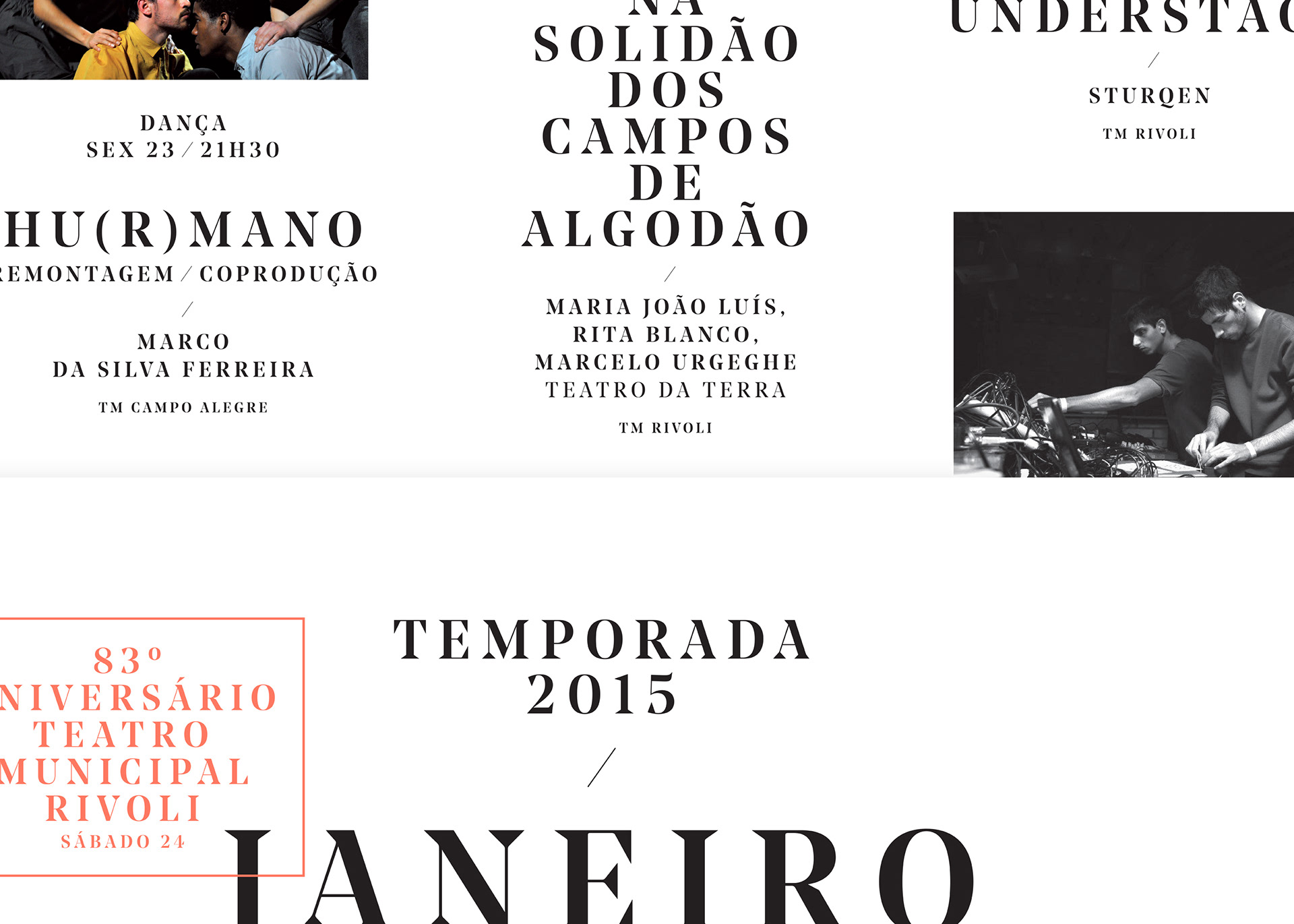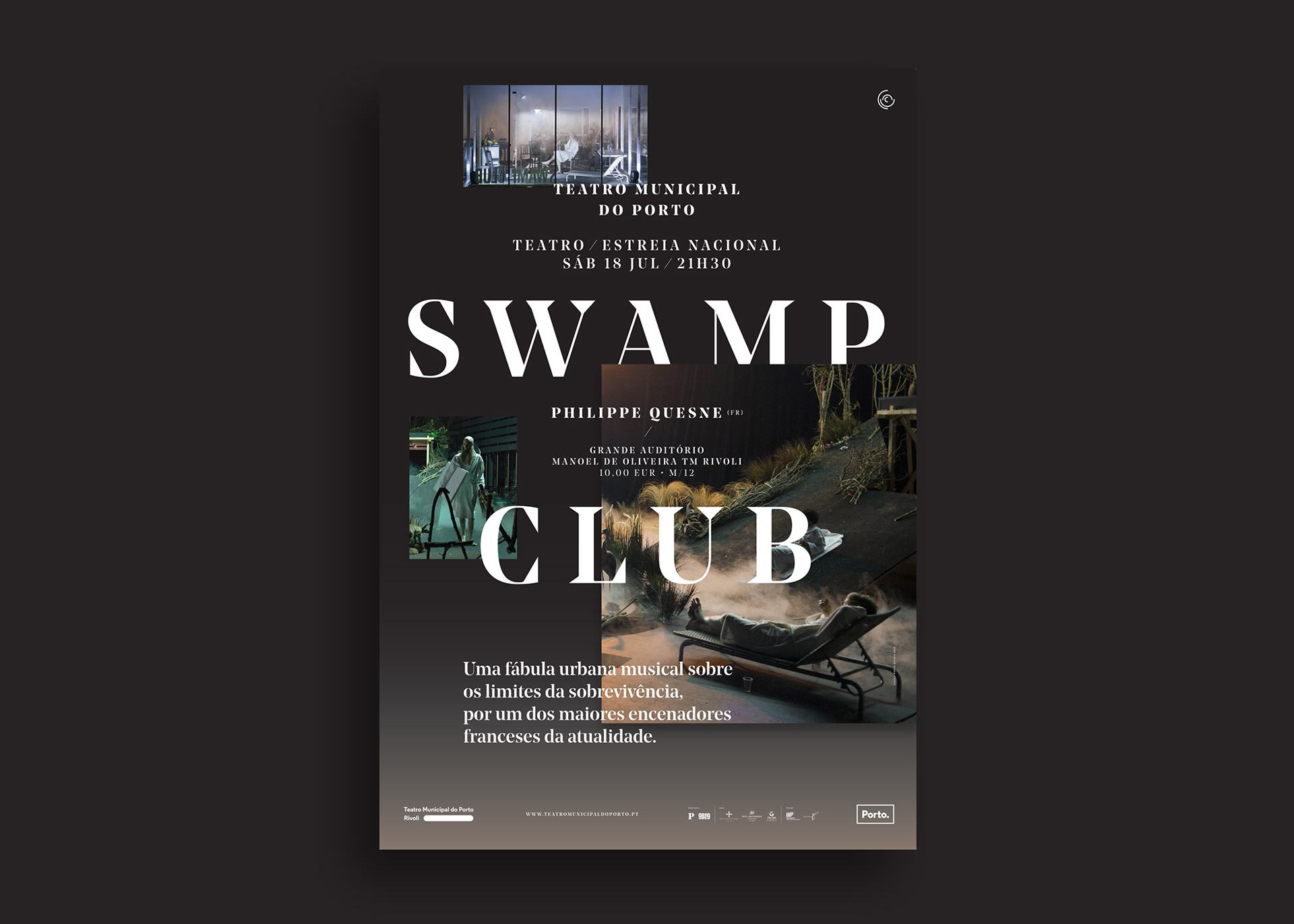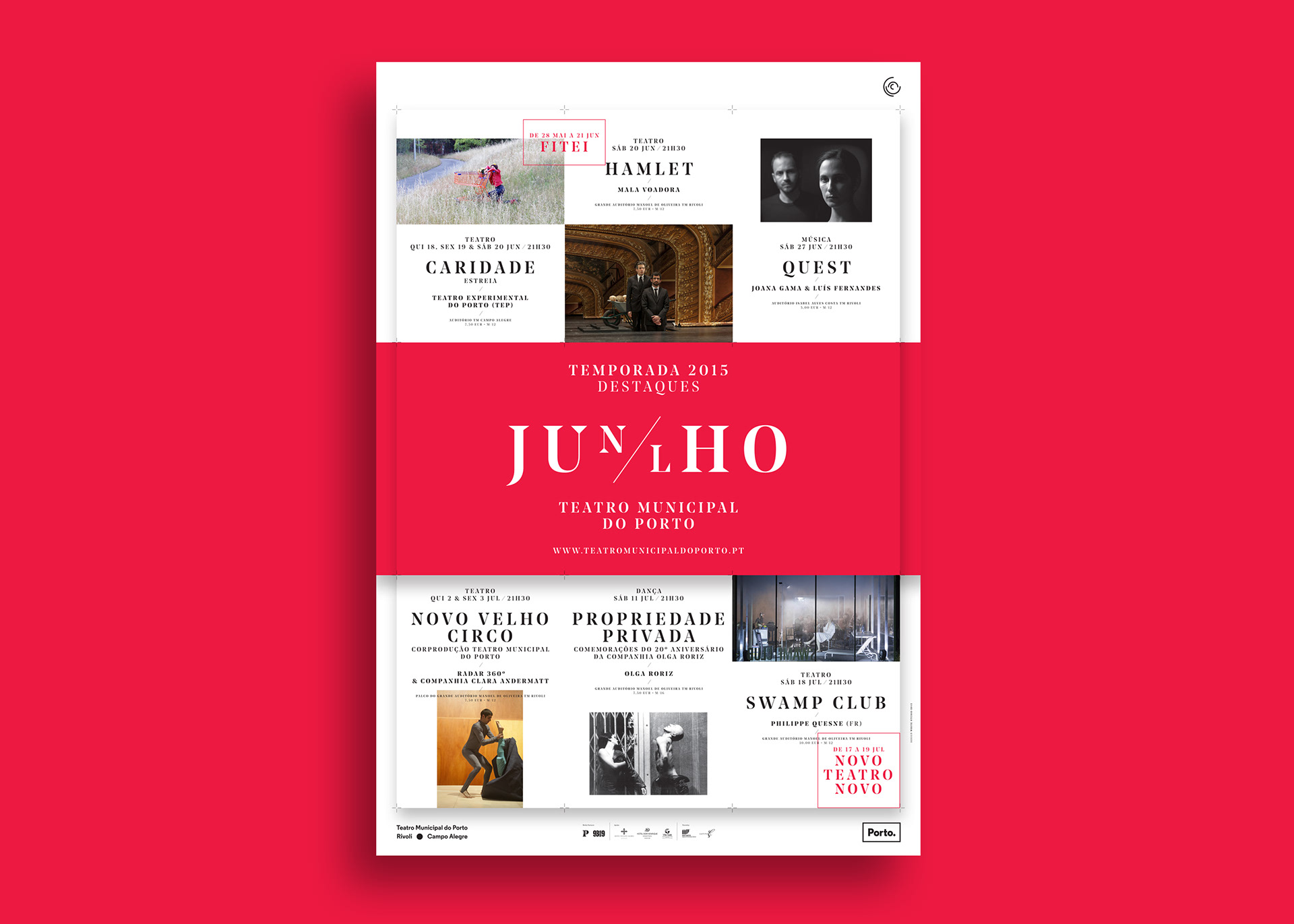 Year: 2015
Studio: White Studio
Client: Teatro Municipal do Porto
Art Direction: Oscar Maia
Design: Ana Simões, Oscar Maia
Webdesign: Jorge Amador