The book "Arte & comunidade", or 'Art and Community', was commissioned to White Studio by the Calouste Gulbenkian Foundation. Edited and coordinated by Hugo Cruz, the book collected a series of essays focused on the impact that the arts had on changing, uniting and developing communities.
Each essay is about one particular project that aims to do just that. Each author talks about his or her own experience of work within a community. Each one with a voice of its own. Each one reaching its conclusions.
The object that results from that is meant to be a reflection of that collection. White Studio invited a group of designers to take part in this collective project. Each designer was assigned one or more essays to work on, following some basic guidelines, but essentially having the freedom to give each text its own very particular identity.
The result is a multidimensional book where you can find different voices, in content and form, and where community and the arts all come together to speak about this very relevant subject.
It was a pleasure taking part in this project.
The following are some example of essays I worked on.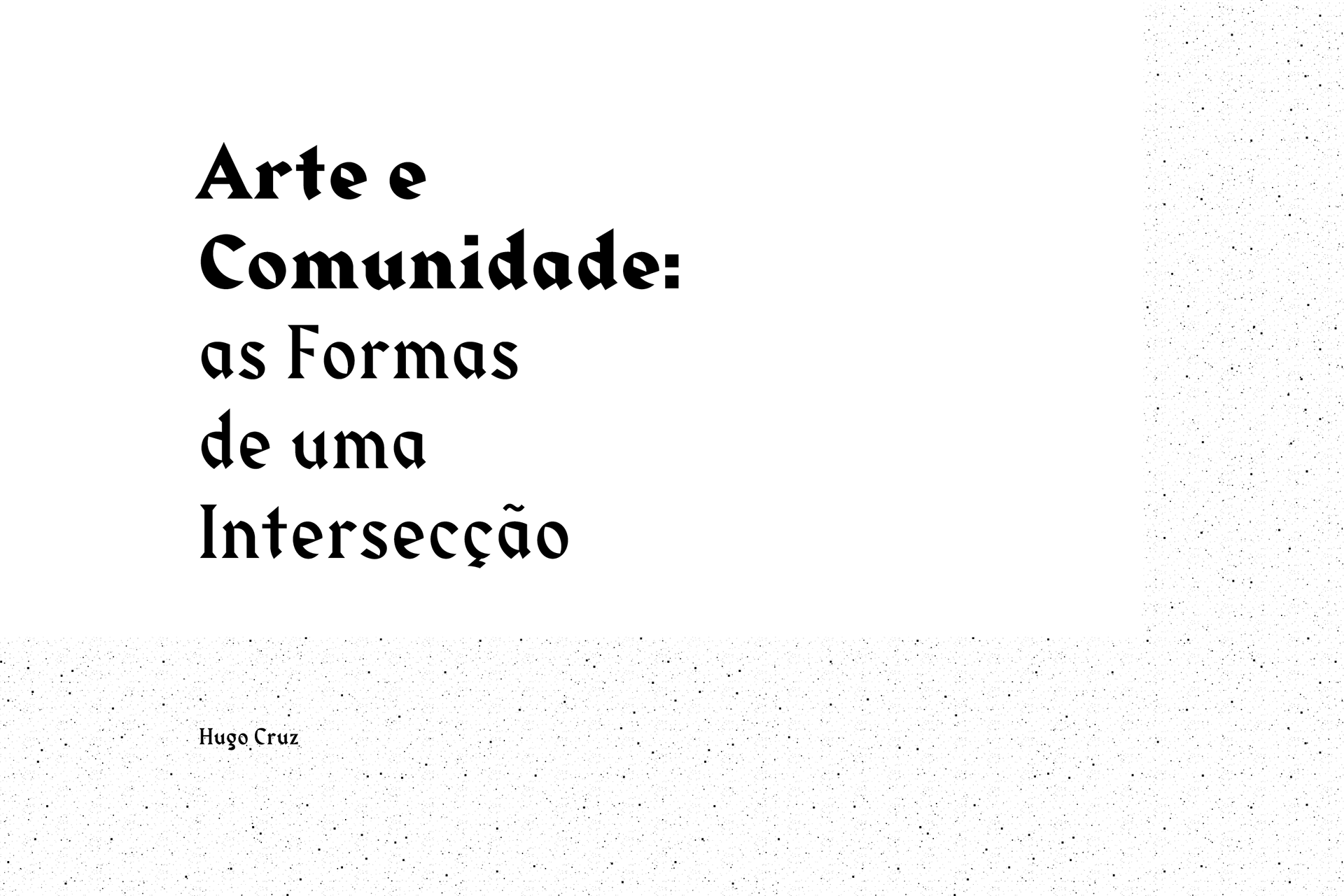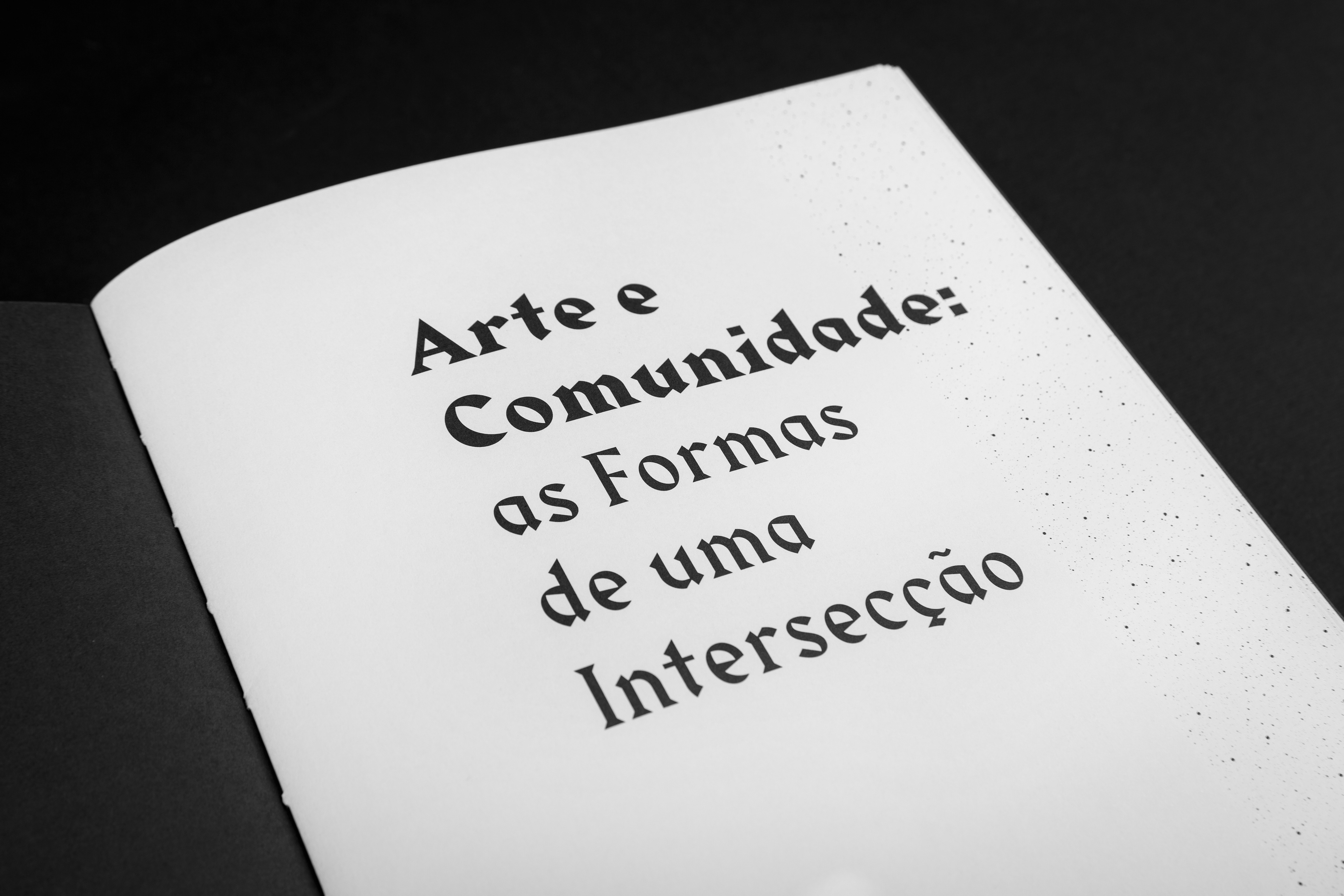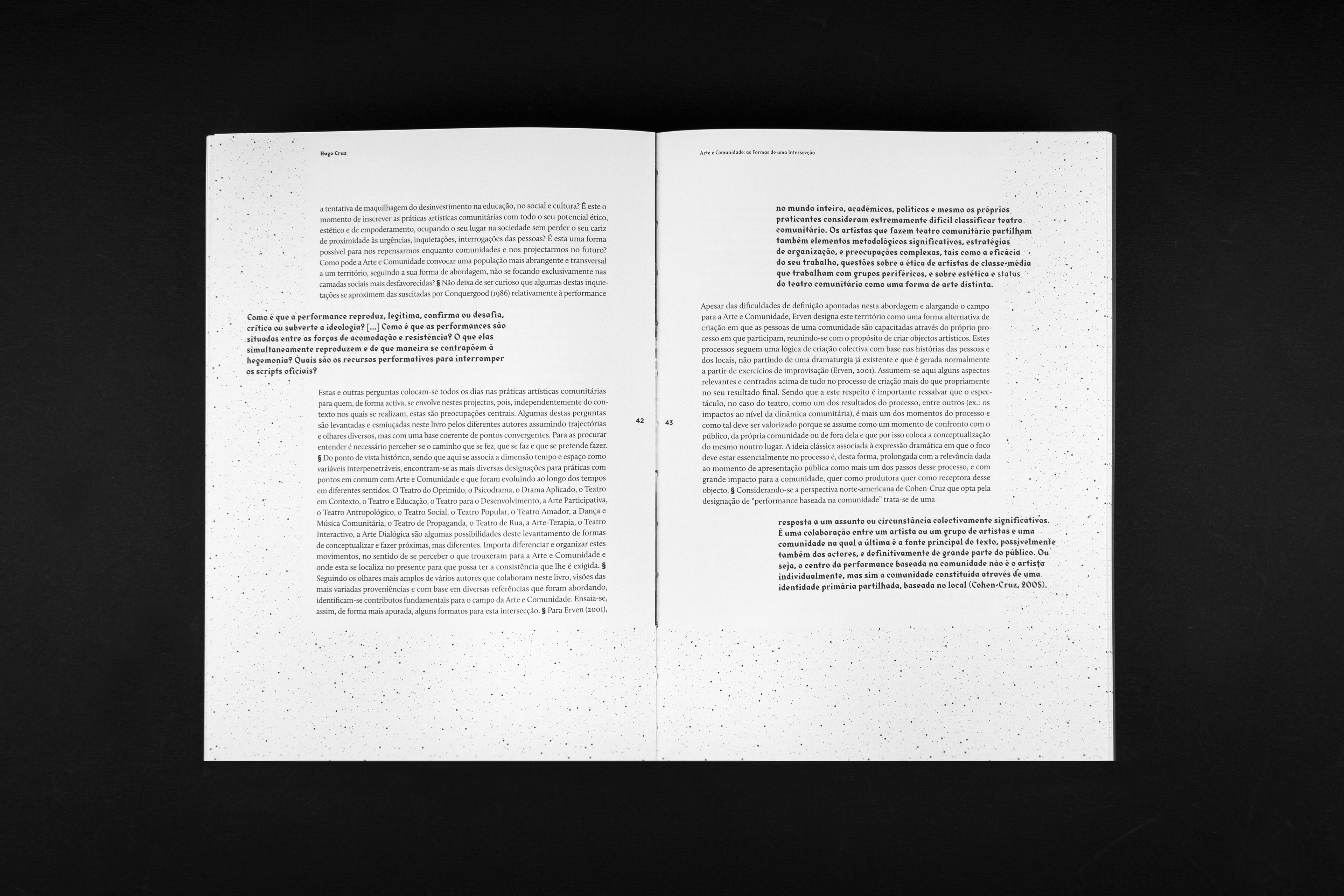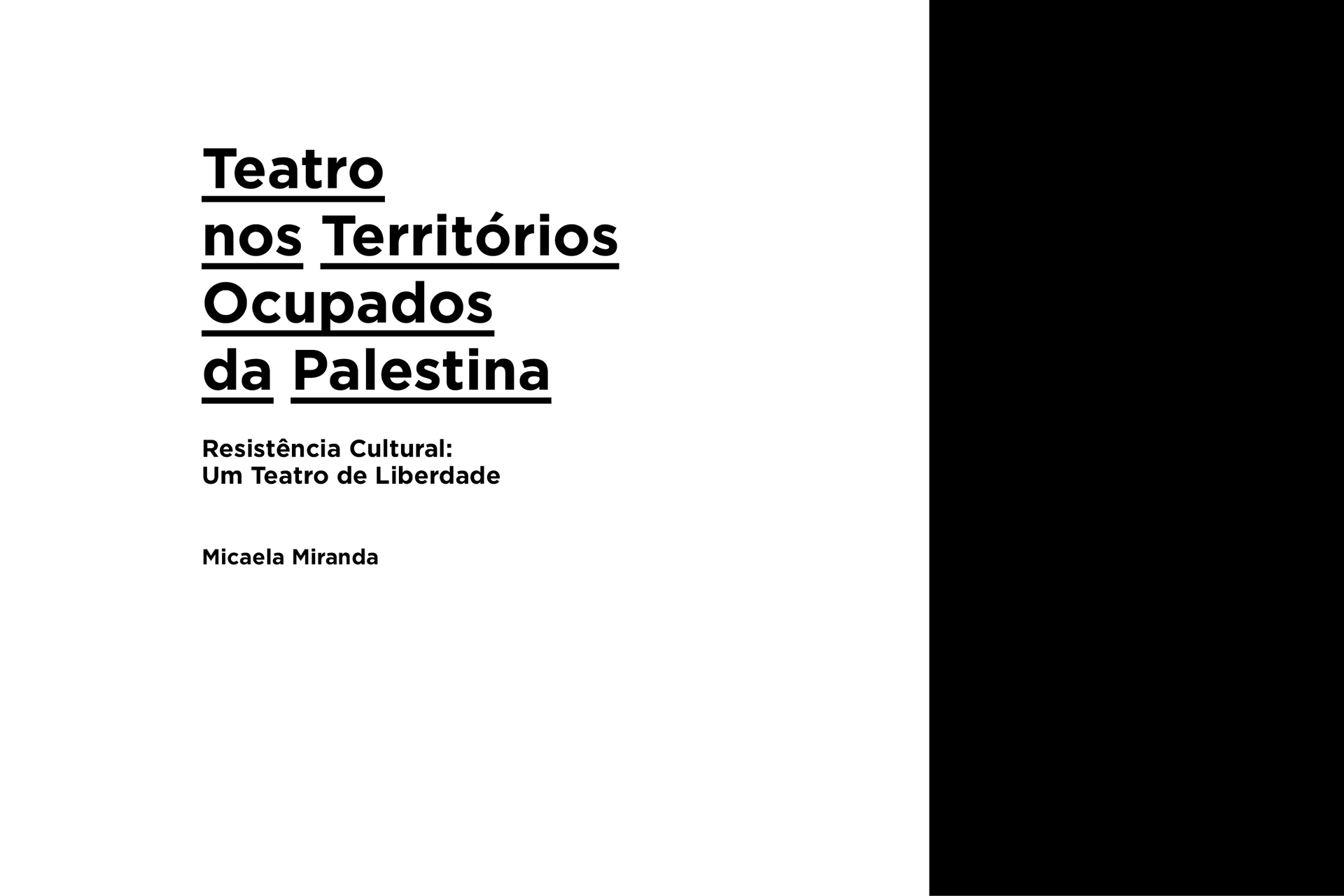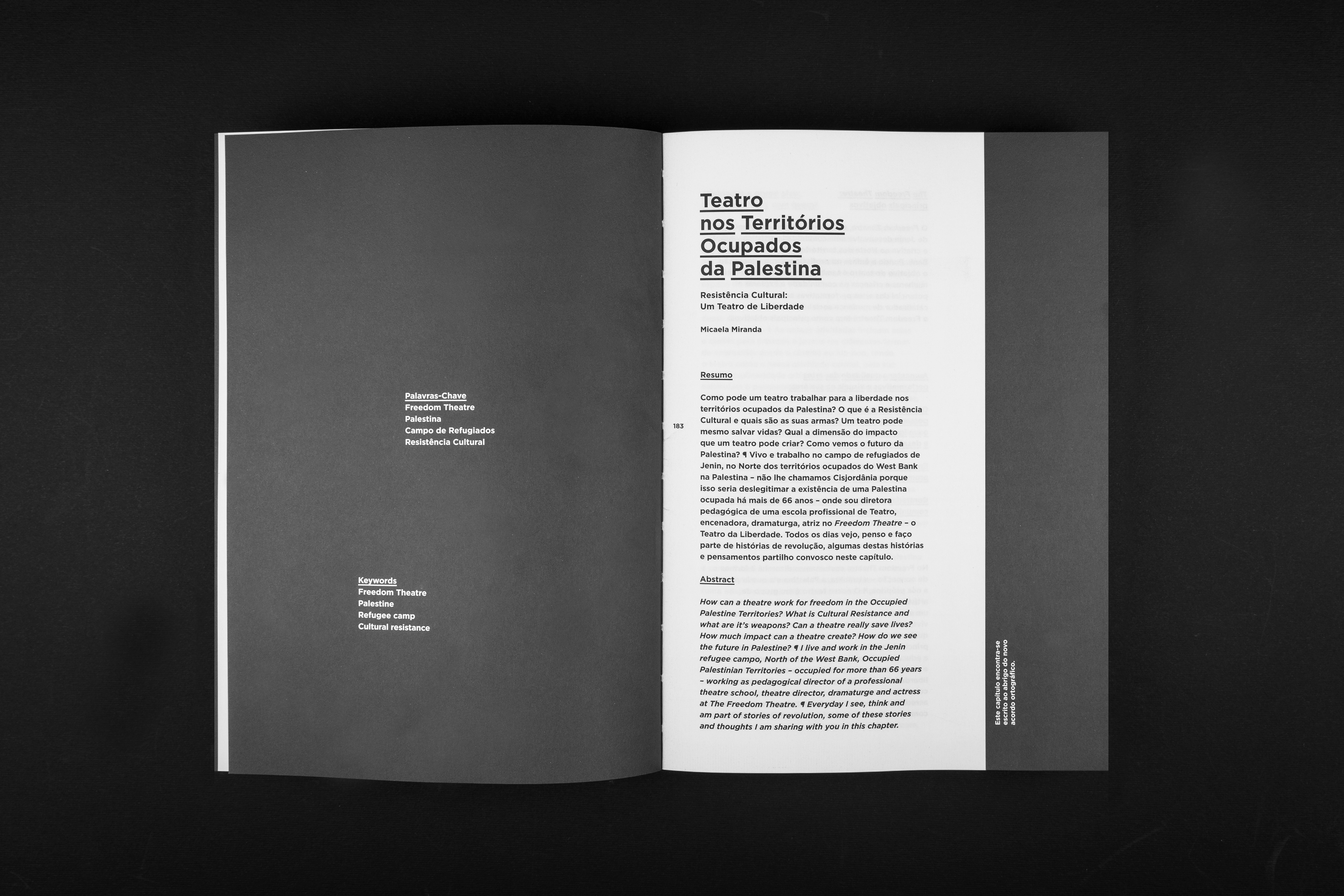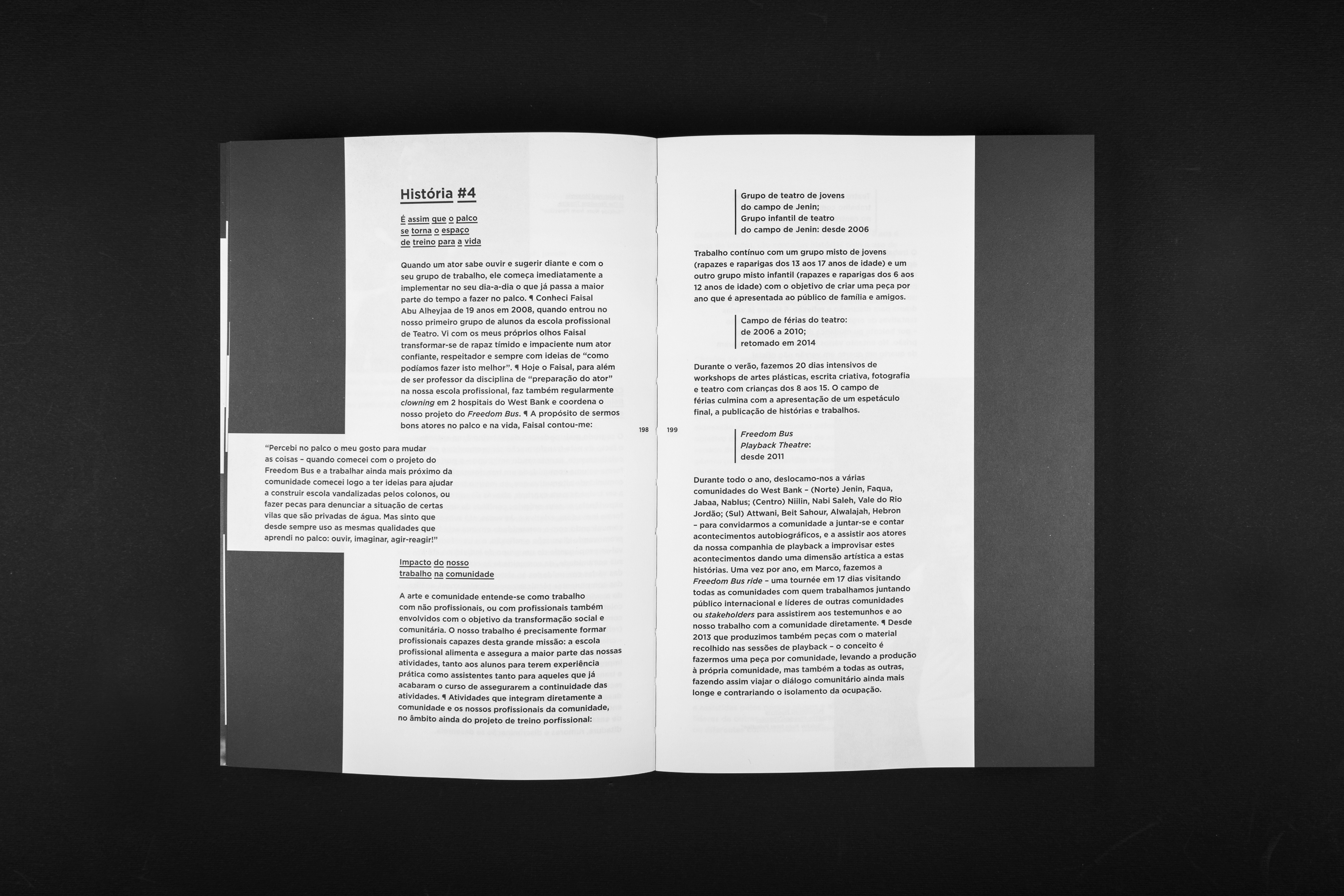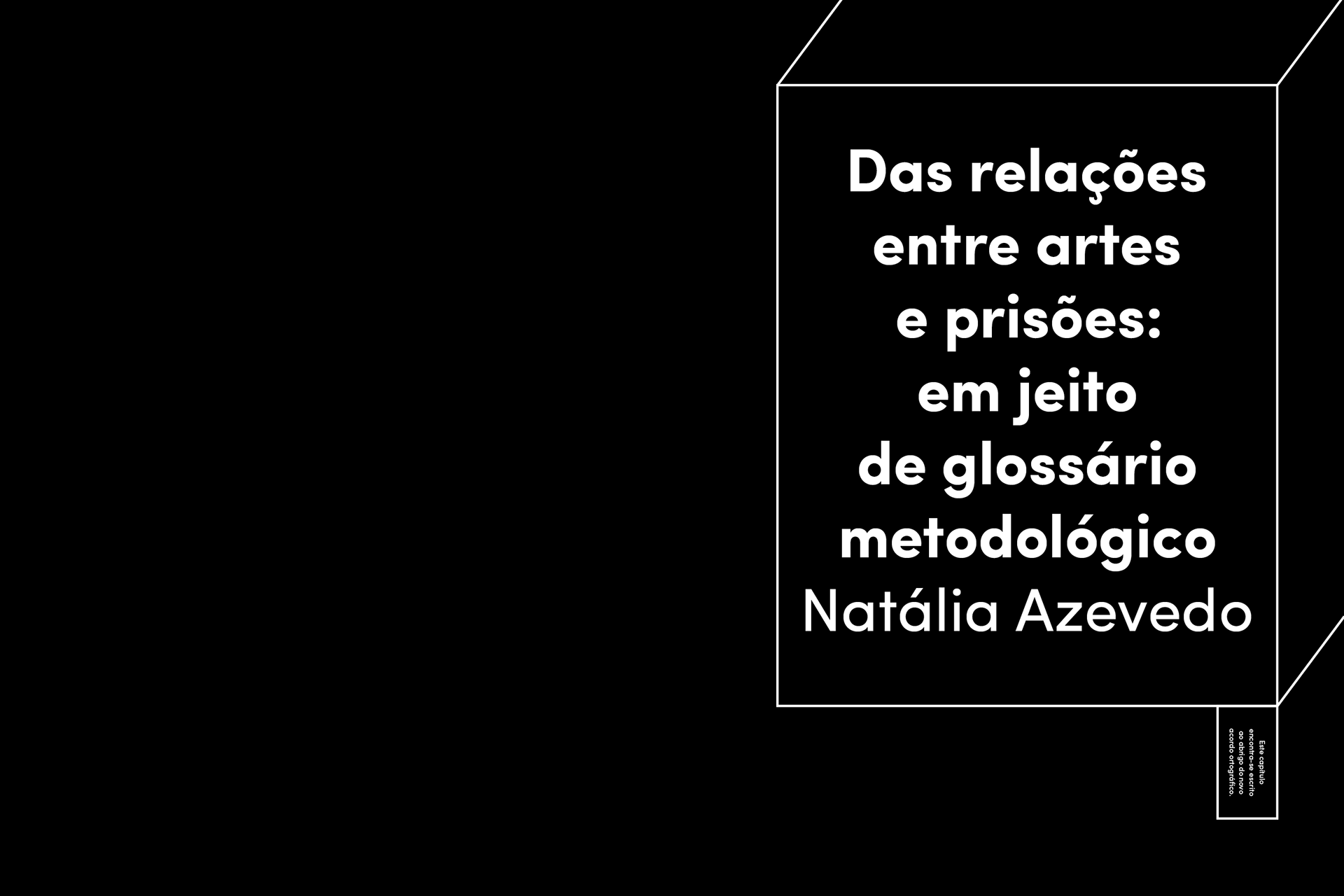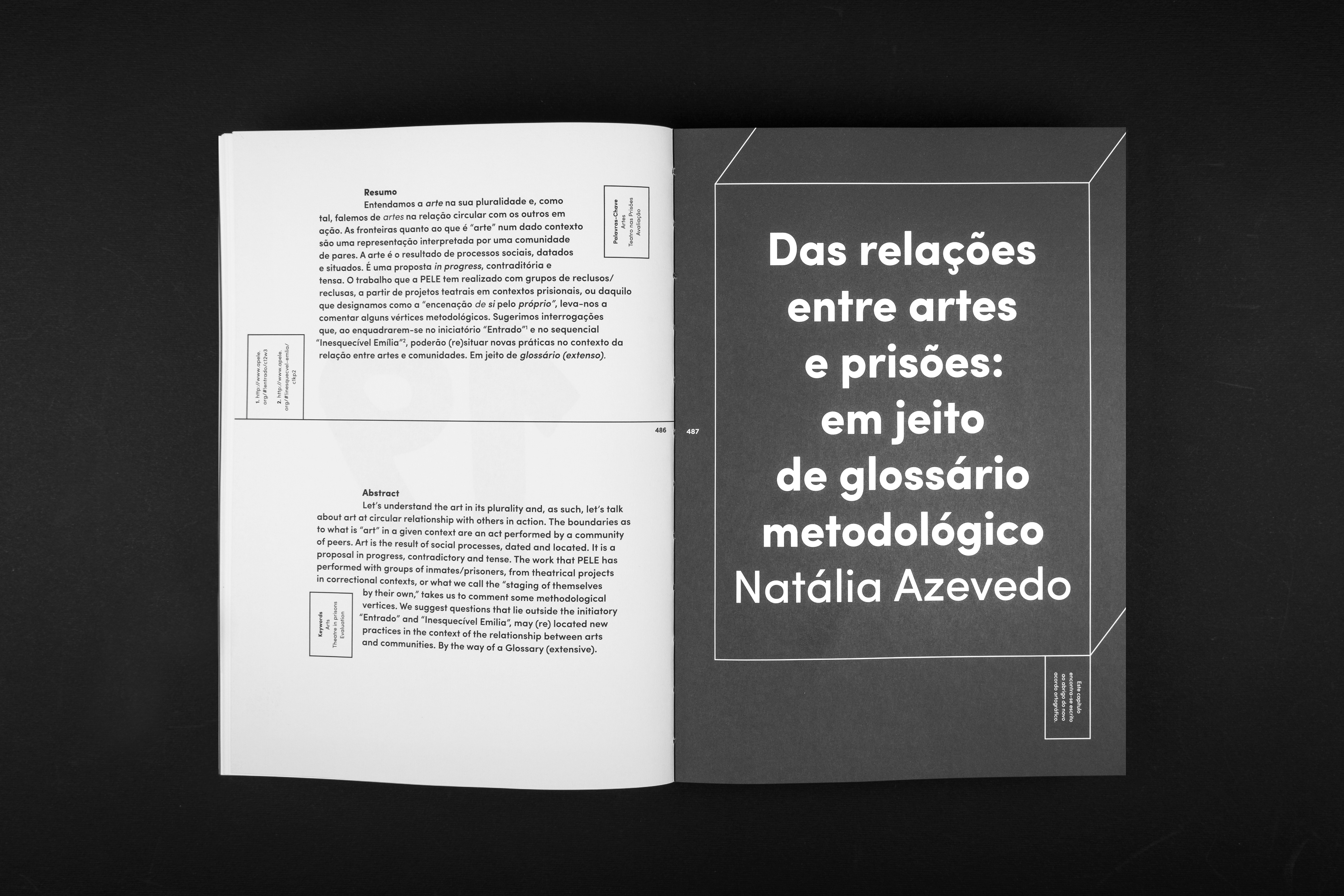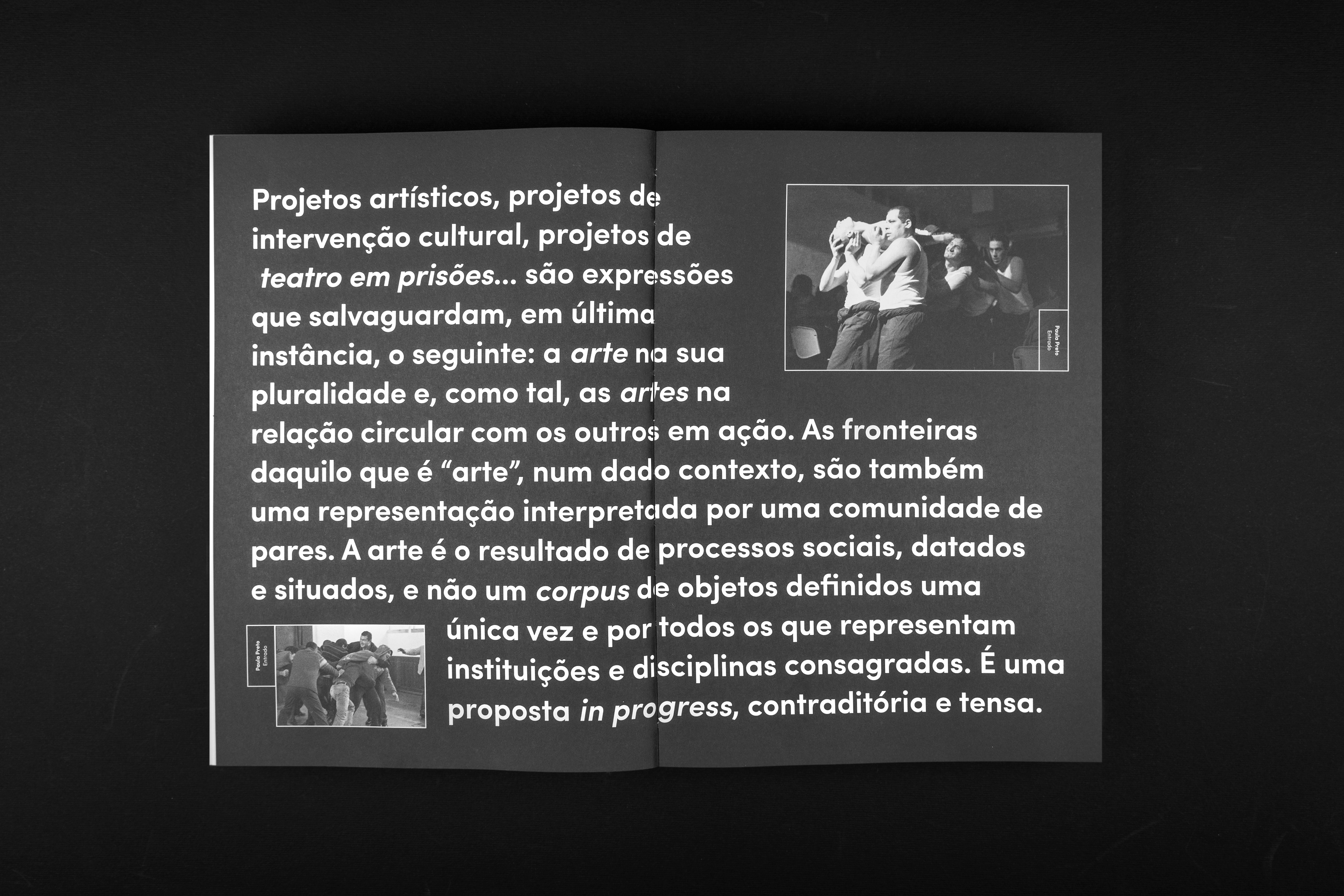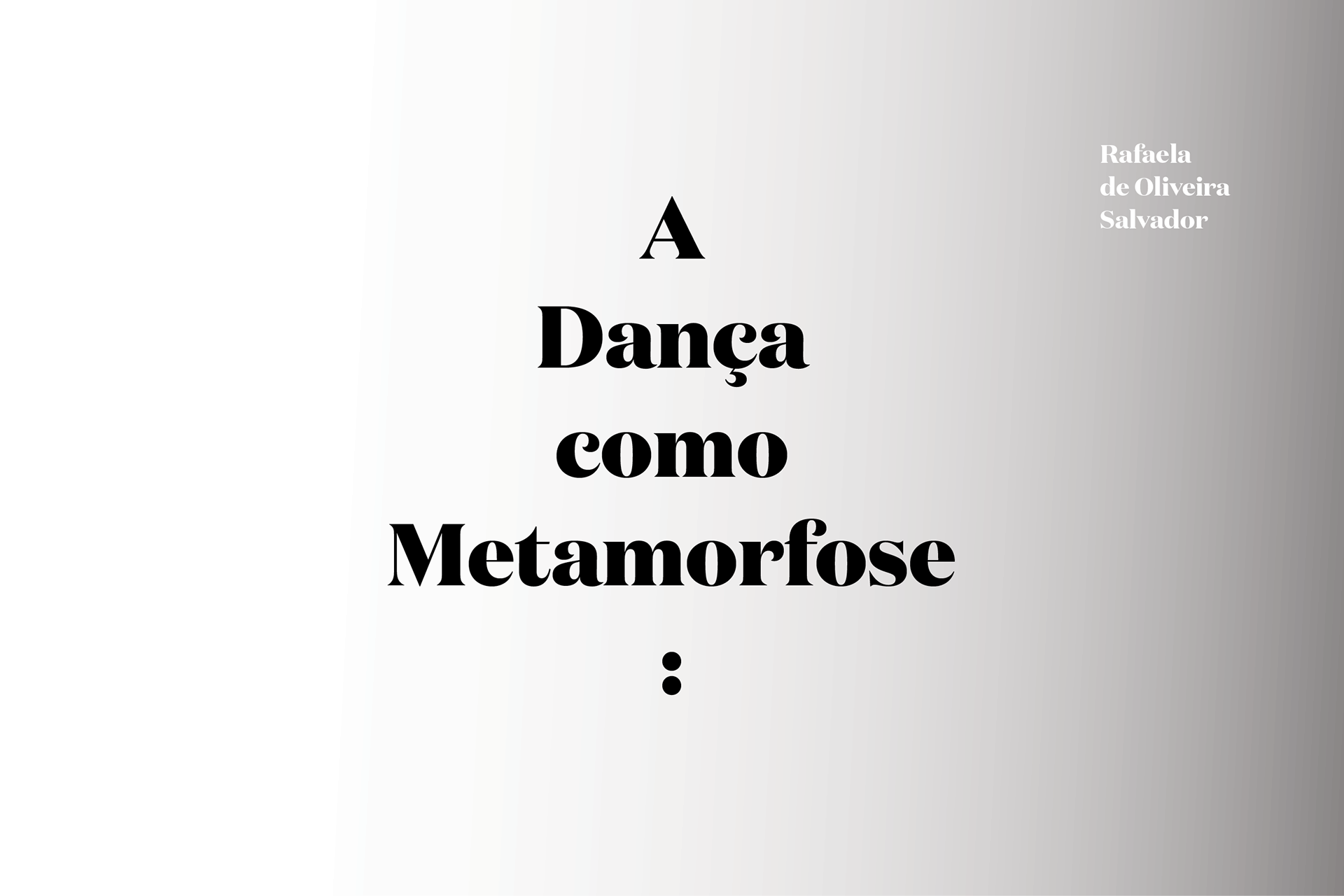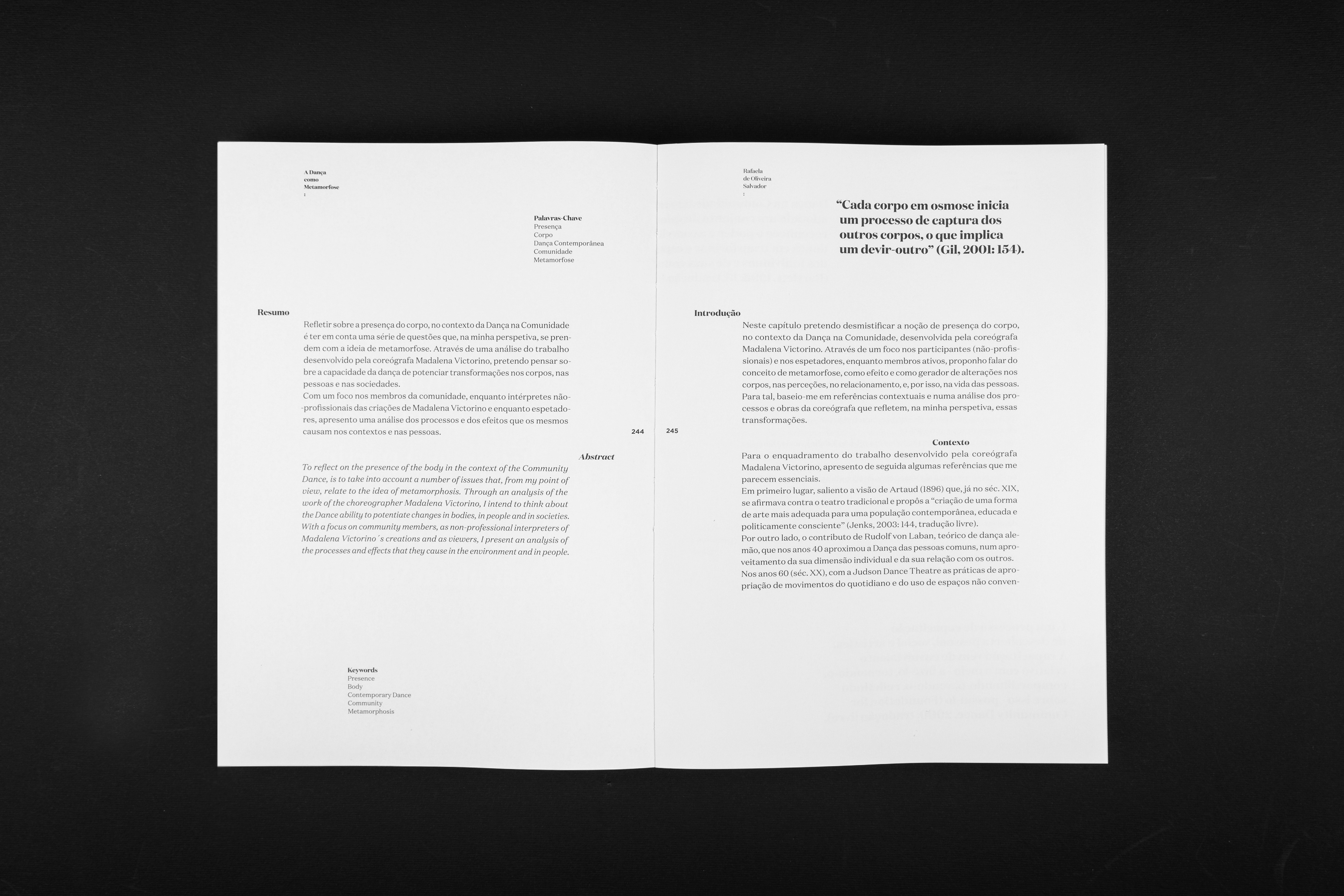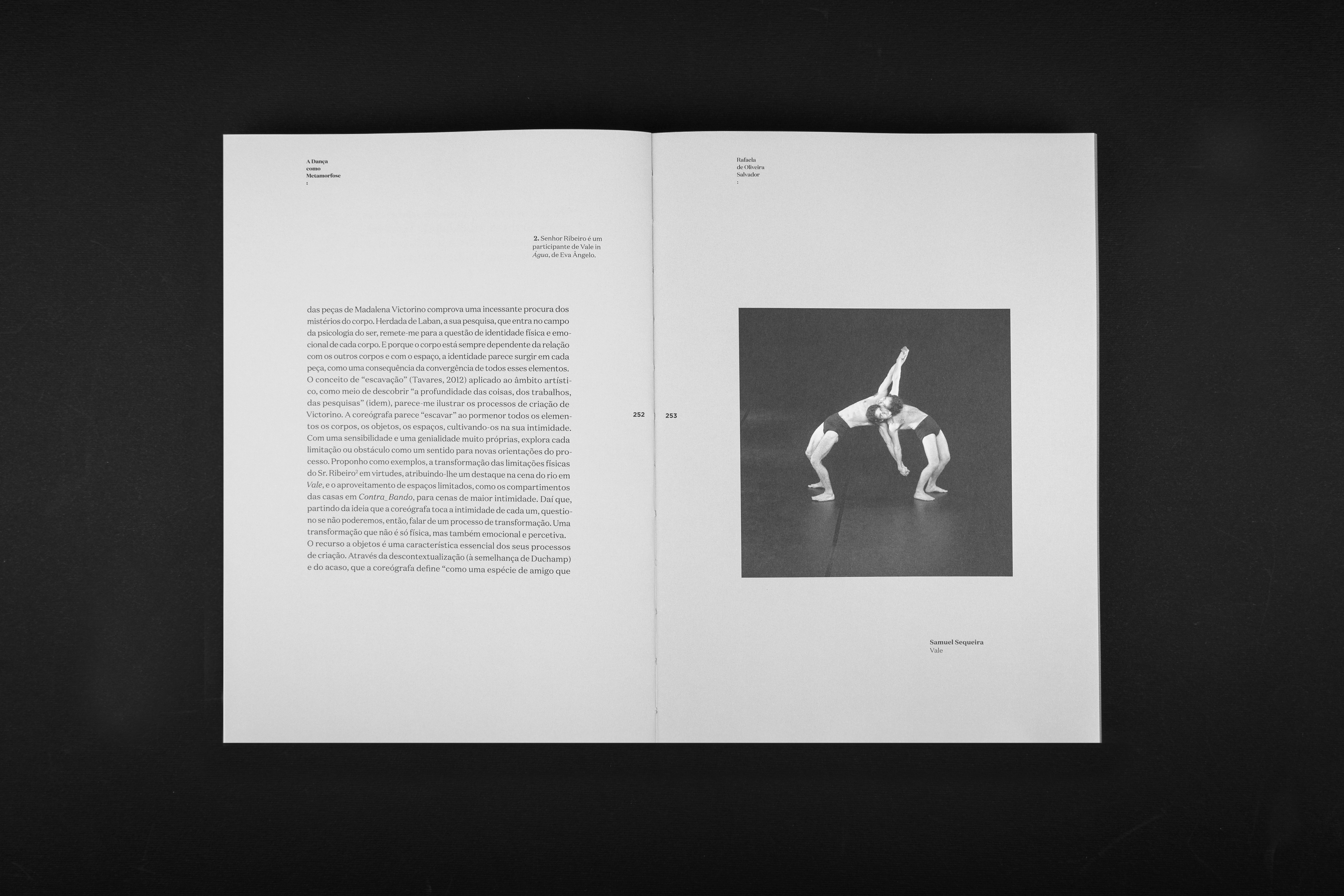 Client: Fundação Calouste Gulbenkian

Design: 
Ana Simões