Ageing and Social Innovation
Following the visual identity project for Gulbenkian's 'Ageing and Social Innovation' conferences, the client asked us to develop a book compiling the content of the talks, exhibitions, and other related projects.

The book had to be a mix between a readable, interesting piece, that someone could easily carry, but also convey the amount of hard data and numbers gathered throughout the many talks and projects of the conference. It also had the particular characteristic of being bilingual.

This division in two languages became the center of the object. Instead of a complicated layout, with small type, and two languages side by side, we decide to build 'two books', one on each side, opposite to each other, but combined into a single object. The white paper would have the portuguese version, and the yellow paper would have the english one.

The overall visual identity followed the original conference identity, with colors and patterns used to punctuate the layout.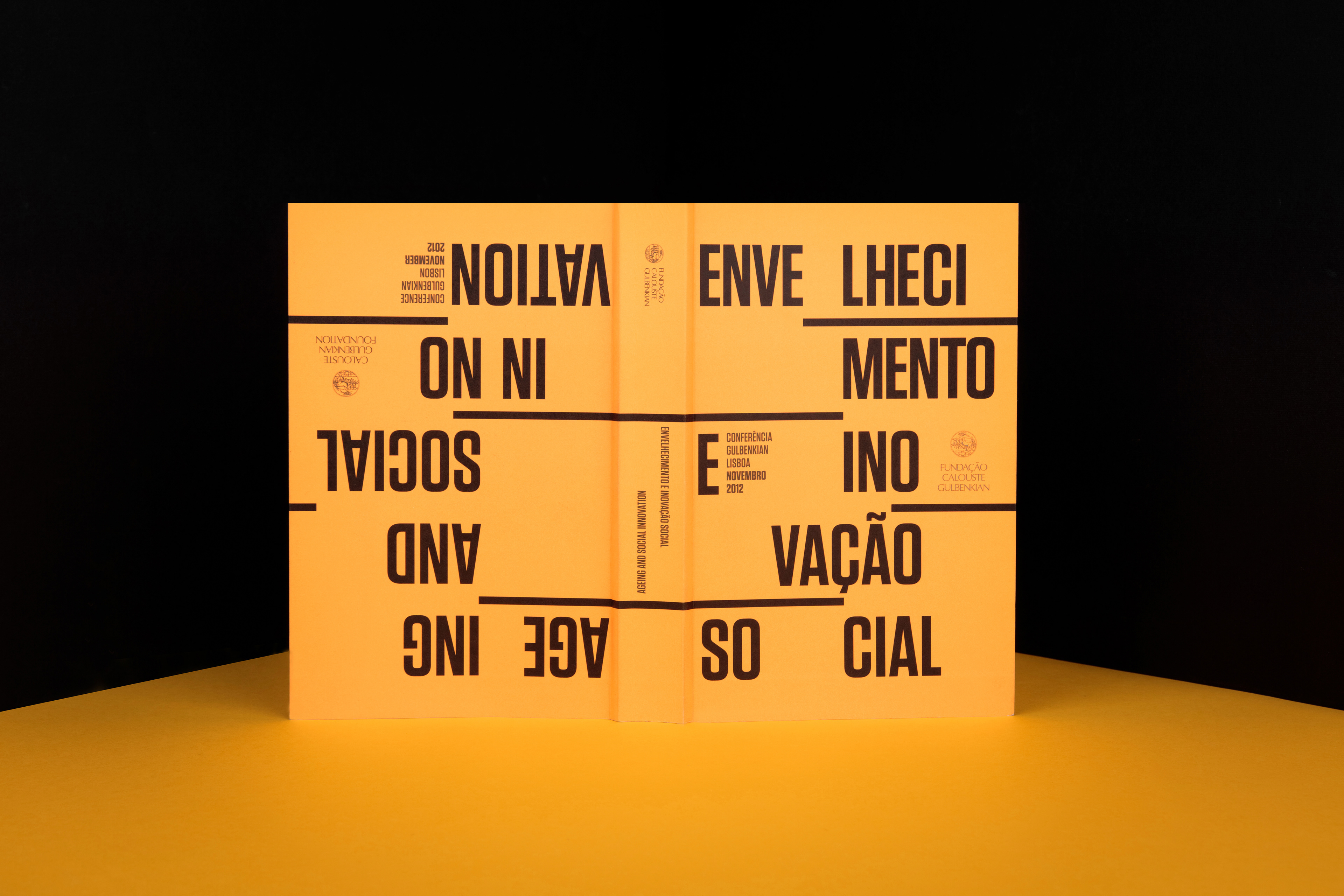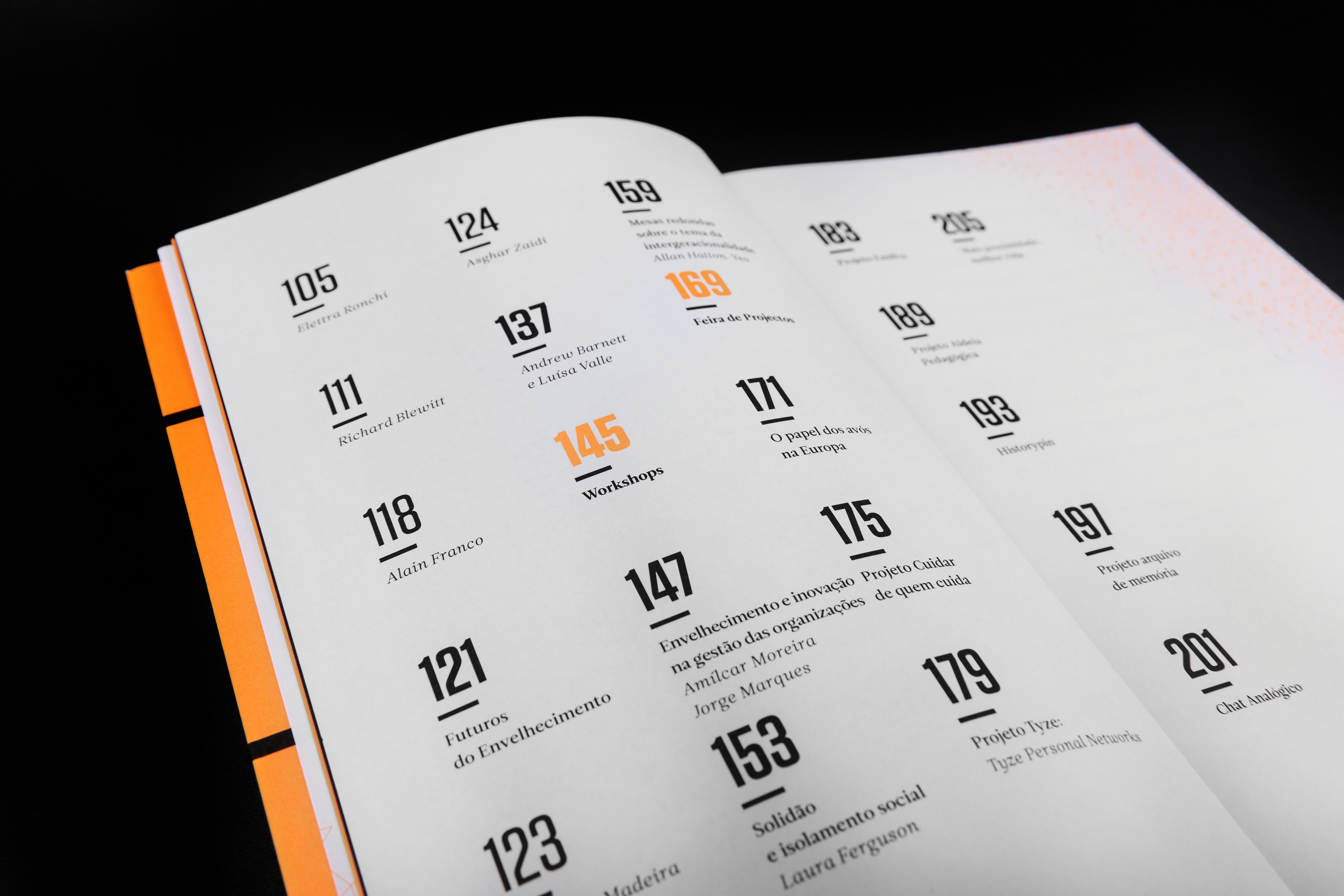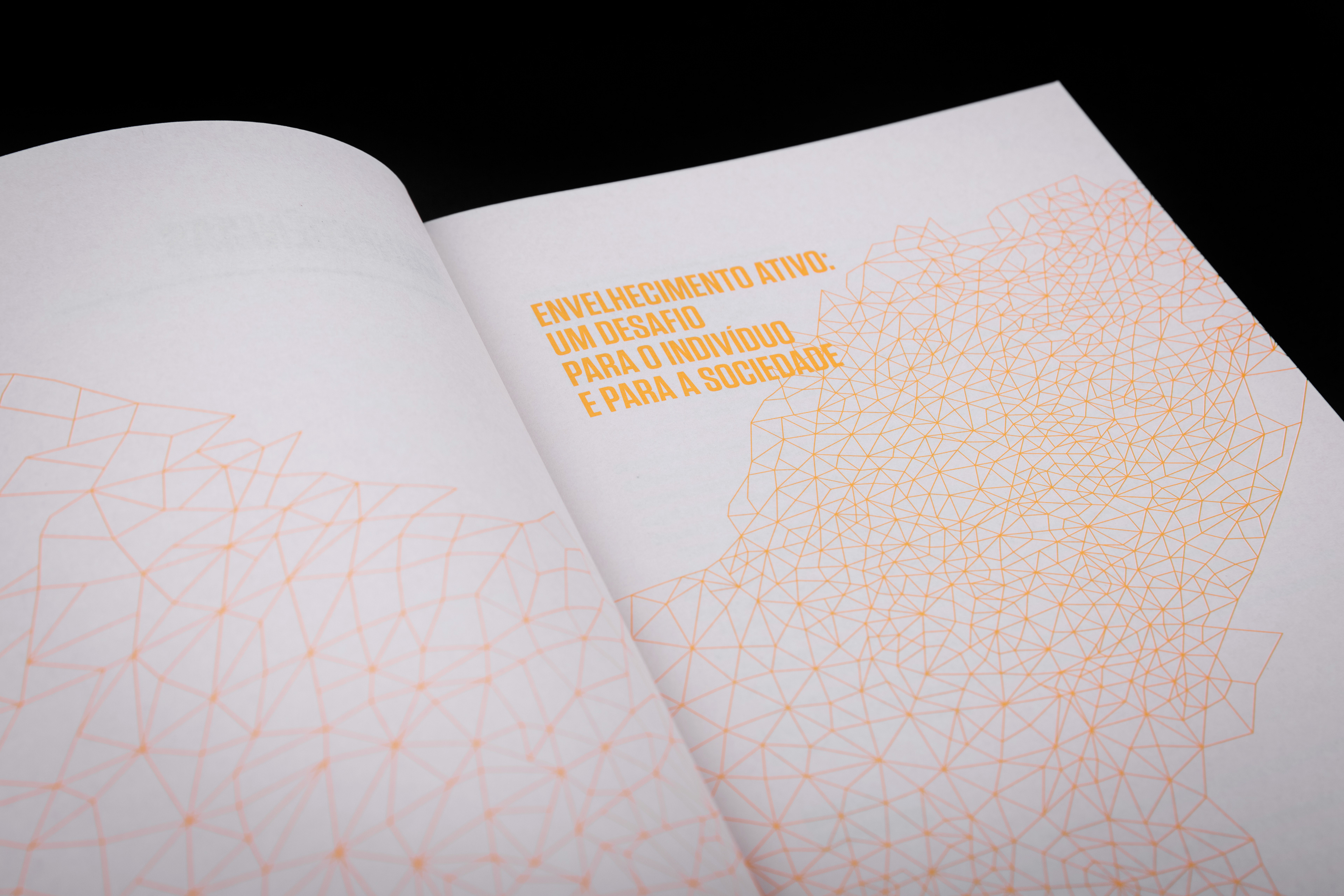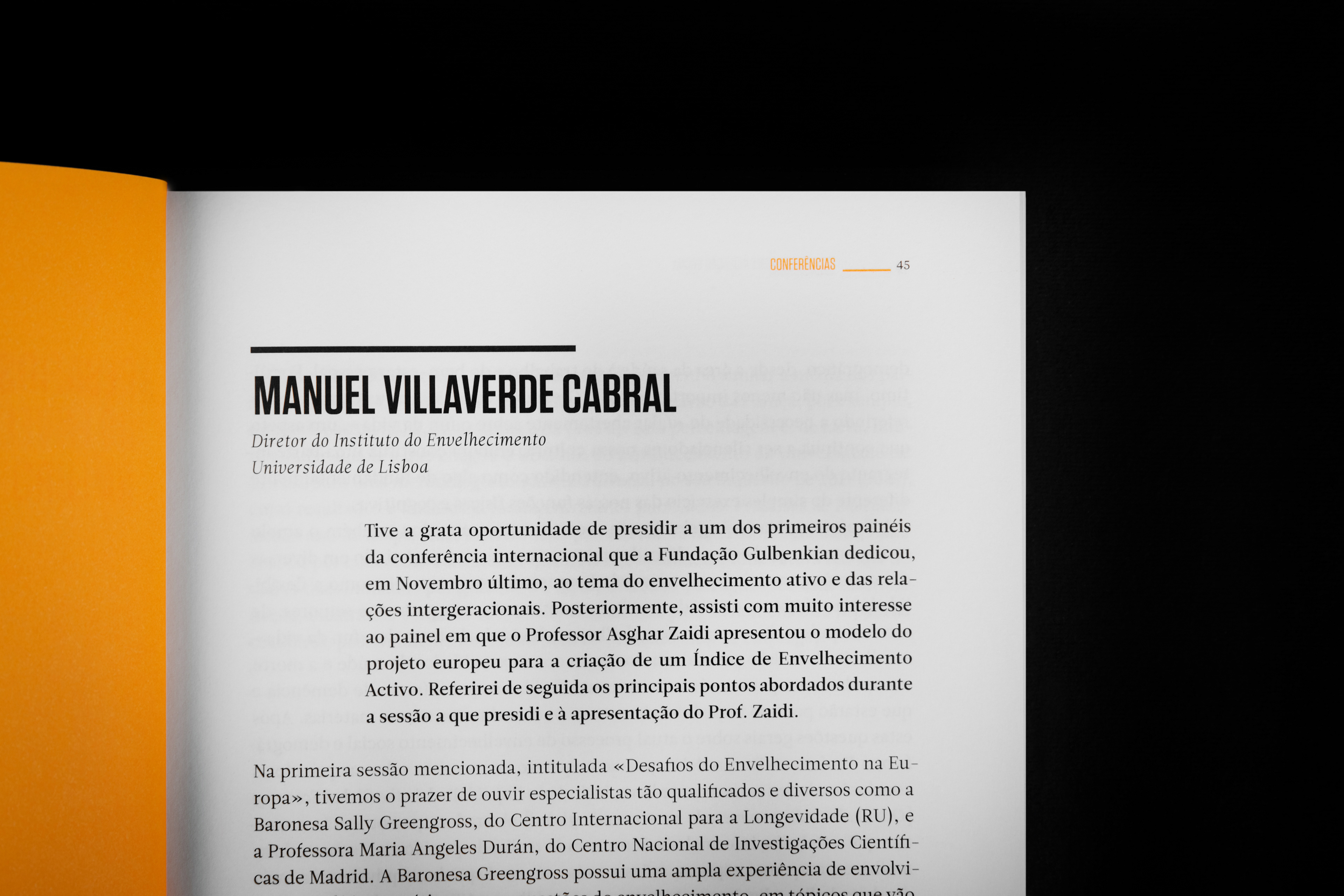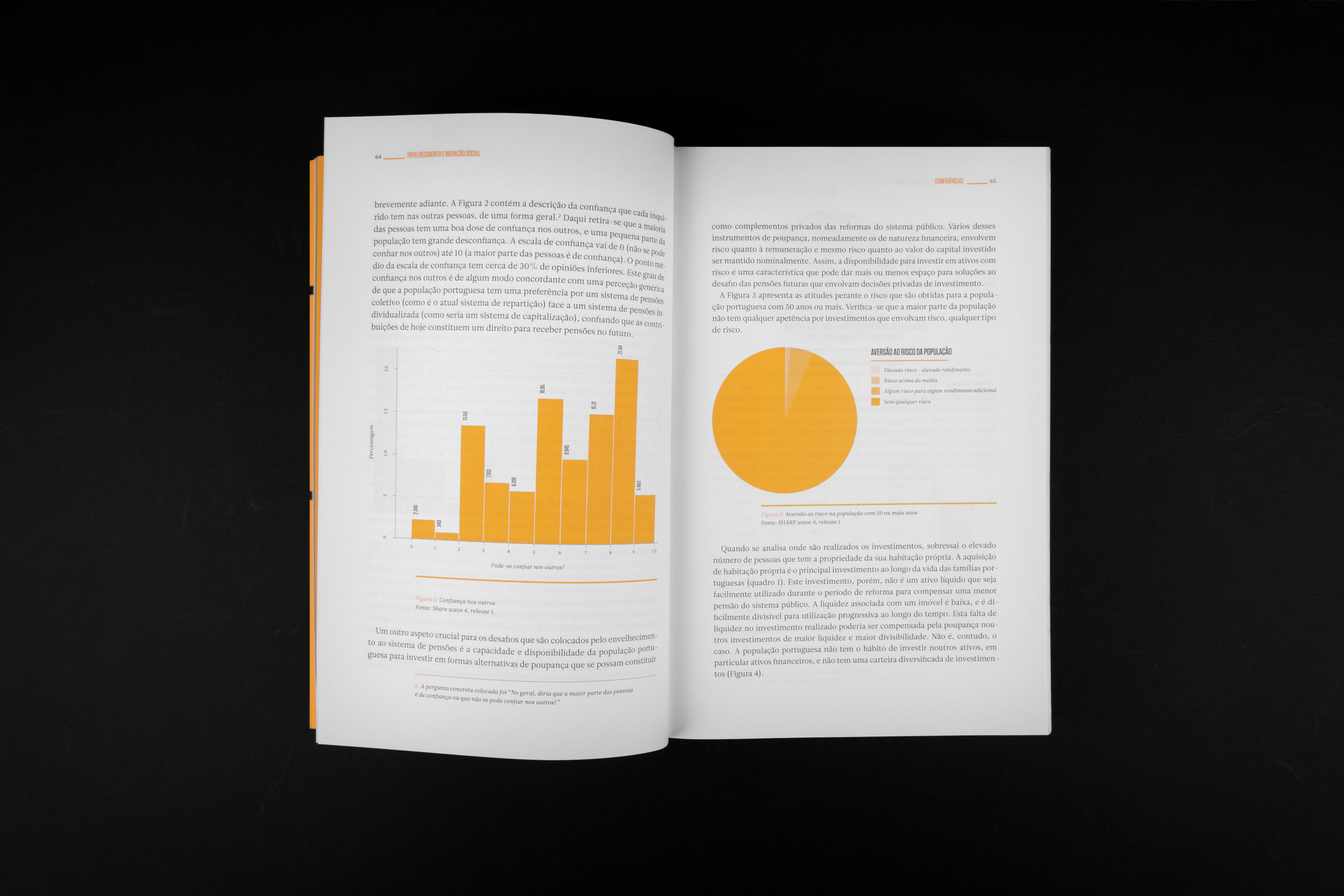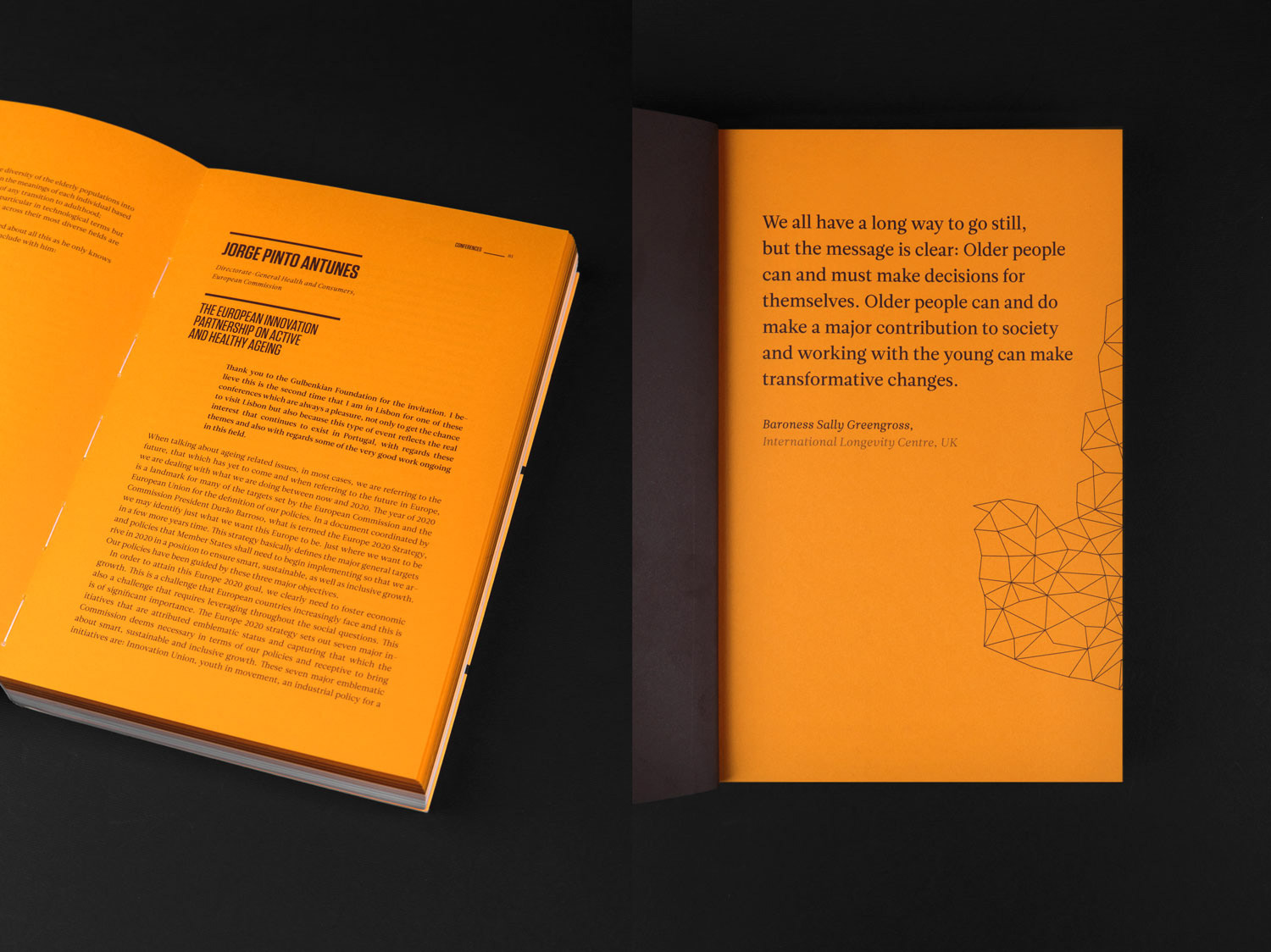 Client: Calouste Gulbenkian Foundation
Year: 2013
Art Direction: Eduardo Aires
Design: Ana Simões
Photography: Álvaro Martino